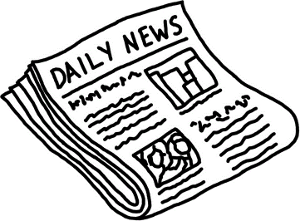 We are winding down on this year's World Series of Poker main event at the Rio but for those of you that couldn't make it, PokerStars announced it schedule for the World Championship of Online Poker (WCOOP). It was started in 2002 and has grown into the biggest online poker tournament series with some calling it the WSOP of online poker.
The 2009 WCOOP crowed 45 new WCOOP champions and ended with a total tournament prize pool of $51.6 million and ran for 18 days. Yevgeniy 'Jovial Gent' Timoshenko bested the 2,144 players in the main event to cash in the $1,715,200 first place prize money.
PokerStars has released the schedule for the 2010 WCOOP. They have several ways to get into the tournament including PokerStar points satellites, Low buy in SnG tournaments as well as direct buy in's and cover all the popular poker games.
2010 PokerStars World Championship of Online Poker Schedule:
Sunday, September 5th
13:00 ET: $215 NL Hold'em 6-Max
15:00 ET: $10,300 NL Hold'em High Roller
17:00 ET: $215 NL Hold'em (2-Day)
Monday, September 6th
14:00 ET: $320 PL Omaha
17:00 ET: $215 NL Hold'em Shootout 6-Max
20:00 ET: $215 NL Hold'em Turbo w/Re-buys
Tuesday, September 7th
14:00 ET: $215 PL Draw
17:00 ET: $215 TBD
20:00 ET: $1,050 NL Hold'em (15 Minute Levels)
Wednesday, September 8th
12:00 ET: $265 PL Omaha Knockout
14:00 ET: $320 NL Hold'em Ante Up
17:00 ET: $215 NL Hold'em Heads-Up (2-Day)
Thursday, September 9th
12:00 ET: $215 NL Hold'em
14:00 ET: $265 NL Hold'em 6-Max, Knockout
17:00 ET: $215 Razz
Friday, September 10th
14:00 ET: $215 PL Omaha 6-Max
17:00 ET: $215 NL Single Draw
20:00 ET: $109 8-Game (10 Minute Levels)
Saturday, September 11th
13:00 ET: $109 NL Hold'em (10 Minute Levels)
17:00 ET: $215 FL Hold'em
Sunday, September 12th
13:00 ET: $215 NL Hold'em
17:00 ET: $530 NL Hold'em (2-Day)
Monday, September 13th
14:00 ET: $215 NL Hold'em 4-Max
17:00 ET: $320 Stud
20:00 ET: $215 PL Omaha Turbo w/1 Re-buy, 1 Add-On
Tuesday, September 14th
14:00 ET: $320 Mixed Hold'em 6-Max
17:00 ET: $320 FL Badugi
20:00 ET: $1050 NL Hold'em (15 Minute Levels)
Wednesday, September 15th
12:00 ET: $215 NL Hold'em w/1 Re-buy, 1 Add-On
14:00 ET: $530 NL Hold'em Triple Shootout 10-Max
17:00 ET: $320 8-Game
Thursday, September 16th
12:00 ET: $215 NL Hold'em 6-Max
14:00 ET: $320 PL Omaha 6-Max w/1 Re-buy, 1 Add-On
17:00 ET: $320 FL Triple Draw 2-7
Friday, September 17th
14:00 ET: $215 NL Hold'em w/Re-buys
17:00 ET: $530 FL Omaha Hi/Lo
20:00 ET: $320 NL Hold'em (10 Minute Levels)
Saturday, September 18th
13:00 ET: $530 NL Hold'em Heads-Up (2-Day)
15:00 ET: $25,500 NL Hold'em High Roller Heads-Up (2-Day)
17:00 ET: $320 HORSE
Sunday, September 19th
13:00 ET: $215 NL Hold'em
17:00 ET: $1,050 NL Hold'em (2-Day)
Monday, September 20th
14:00 ET: $320 PL Omaha 6-Max w/Re-buys
17:00 ET: $320 NL Hold'em 2x Chance
20:00 ET: $265 NL Hold'em Turbo Knockout
Tuesday, September 21st
14:00 ET: $320 Mixed (Pot-Limit Hold'em / Pot-Limit Omaha)
17:00 ET: $530 Stud Hi/Lo
20:00 ET: $1,050 NL Hold'em (15 Minute Levels)
Wednesday, September 22nd
12:00 ET: $215 PL Omaha 6-Max
14:00 ET: $215 NL Hold'em (Big Antes)
17:00 ET: $320 PL Omaha Hi/Lo
Thursday, September 23rd
12:00 ET: $215 NL Hold'em (Turbo)
14:00 ET: $530 NL Hold'em (Rebuys)
17:00 ET: $2,100 PL Omaha 6-Max
Friday, September 24th
14:00 ET: $530 NL Hold'em w/1 Re-buy, 1 Add-On
17:00 ET: $1,050 FL Hold'em 6-Max
20:00 ET: $215 NL Omaha H/L (10 Minute Levels)
Saturday, September 25th
13:00 ET: $530 PL Omaha Heads-Up Matches
17:00 ET: $2,100 HORSE
Sunday, September 26th
13:00 ET: $215 NL Hold'em
15:00 ET: $10,300 8-Game High-Roller
17:00 ET: $5,200 NL Hold'em Main Event (2-Day)


Accepts all Players