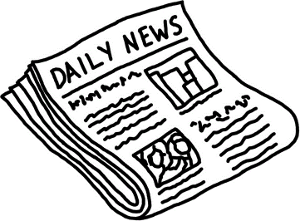 The news this week is filled with the story of the capture of the Las Vegas "Biker Bandit", the fast-walking, helmet-wearing motorcyclist who parked his bike, ran into the Bellagio, robbed a casino cage at gunpoint, and then ran out with $1.5 million dollars worth of chips on December 14, 2010. Nearly six weeks later, we see his helmet-less face all over the television. While there were several clues, tips, and evidence leading up to his arrest, the most interesting to me (and for the sake of you online poker fans seeking some relevance to this tail) is the fact that this "Biker Bandit" (allegedly Anthony Carleo, the son of a Las Vegas municipal judge) used an online poker forum as a way to fence the stolen chips.
Seriously.
I mean, why stop at an online poker forum? Why not Ebay? or Craigslist? or even Etsy (I'm sure the chips would make a fine addition to a quilted throw)?
I can't help but mention the thread that's currently growing in the Las Vegas Forum about the alleged "Biker Bandit" and his recent arrest. You'll see in the linked news articles that sometimes it pays to be active in an online poker community. Members of the TwoPlusTwo forum were unsuspecting targets of the "Biker Bandit" who was desperate to unload his haul of stolen $25K Bellagio chips (known to the high rollers as Cranberries, and to the rest of us as "Wow, shiny"). While you're reading the forum, stay awhile–we'd love to get your imput on the growing list of Vegas rumors, news, and "Biker" shorts.

Accepts all Players
I'm sure this very story is why so many of us flock to online poker halls. There's a far less risk of someone vying for America's Dumbest Criminal showing up in our living room asking us for our account balance while wearing a shirt with his name embroidered on it. To my fellow poker players, I say we commemorate our wise online gambling choices with a celebration of freeroll poker tournaments and comfortable Sit & Gos. If the above stories tell us anything, it's that we can not only play criminal-free, we can also help catch the stupid thieves all without leaving our respective recliners.