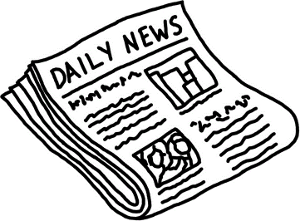 Will the first owner of the Crown for the Paradise Poker King of Canada Poker Tournament please step up and have a seat!
Paradise Poker is in search of the best player in Canada and will crown him or her KING OF CANADA with a $50,000 prize. This first-ever exclusively Canadian poker tournament kicks off with daily freerolls at ParadisePoker.com on January 8th and concludes with an online main event on April 15, 2007.
Beginning Monday, January 8, the top 50 players from each daily heat qualify for the weekly KING OF CANADA final table held every Sunday at 10 p.m. ET. Twenty-six Sunday final winners will earn a seat at the KING OF CANADA main event held online on April 15. The winner will receive a cool $50,000 CAD. The KING OF CANADA poker tournament is only open to residents of Canada.
During the opening week, players can enter a special one-time KING OF CANADA side table by depositing $50 into their ParadisePoker.com account using the deposit code KINGCAN1. The first place finisher at the side table automatically earns a spot at the KING OF CANADA main event on April 15.
Additionally, four seats to the KING OF CANADA main event will be randomly awarded to customers who have played in a KING OF CANADA qualifier and deposited a minimum of $100 to their ParadisePoker.com account in that same week. A KING OF CANADA SURVIVOR SEAT at the main event will be awarded to the player with the most Sunday final appearances. One lucky player will win
the Paradise HOTSEAT — a seat to the final table via lottery.
Paradise KING OF CANADA main event payout structure:

1st place $50,000 CAD
2nd place $7,500 CAD
3rd place $2,500 CAD
4th place $2,000 CAD
5th place $1,500 CAD
6th place $1,250 CAD
7th place $1,000 CAD
8th place $750 CAD
9th pace $500 CAD
190th place $500 CAD