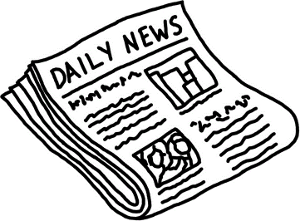 In a recent blog post, we mentioned how a recent " new to online poker " forum thread was forming around the best places to play online poker for beginners. We listed what we felt were the obvious choices for new online poker players just starting to get into cash play: Bodog, FullTilt, PDC, and PokerStars. Of course, we know there are many great online poker rooms out there–after all, we play them all the time–but the truth of the matter is that some are better fit to help those newer to the game.
Take PokerStars, for example. Their new Home Game poker tournaments are a perfect way for new online poker players to get their feet wet with online poker games. As one of the forum posters quipped, these new Home Game tournaments are much like the fantasy leagues we set up with our college buddies and families; in fact, it's a great way to spend the off-season if you have a little cash burning a hole in your pocket. PokerStars Home Team packages start with setting up a private poker tournament, inviting friends to download the software and play, and then getting started. It's as easy to run as it is to sit down and play with the cards you're dealt.
Once you get a knack for the software and the feel of the online poker experience, you'll have the confidence to stake some money in other online poker tournaments (offered by PokerStars, no doubt…and now you can see why they love their new promotion). Like our previous blog post and the forum thread suggests, you can start with freeroll tournaments (which are free to start and pay out in cash money or in free entry to higher-dollar tournaments). You may find that making a living playing poker online was a lot easier than you thought.
Good luck! If you have any other advice for new online poker players, we welcome you to join our growing community and put it in a comment below!
<!– Start Pokerstars Banner Code –>
<a href="http://www.gamesandcasino.com/go/poker-stars-poker.php" target="_blank" rel="nofollow"><img src="http://www.gamesandcasino.com/resources/banners/img/english/pokerstars-125×125.gif" alt="Pokerstars" width="125″ height="125″ border="0″ hspace="5″ vspace="5″ /><br />Accepts all Players</a>
<!– End Pokerstars Banner Code –>