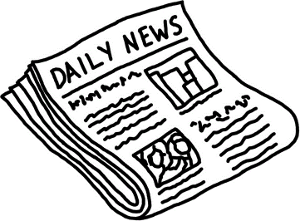 Move over marijuana, online poker is sporting its own green, leafy labels for legal distribution.
Buy Organic Direct, a Canada-based company, recently released this new t-shirt design to show support for all things online poker. They are certainly not alone in their efforts to both increase awareness and their own profits (hey, you've got to make money to bet money to win money, eh?). CafePress, the internet mecca of all things printed and self-designed, has several studios promoting the "Legalize Online Poker" sentiments.
While Games and Casino isn't commenting on whether or not marijuana should be legalized, we do find some interesting parallels between the two crusades. The following "Pro" list was borrowed from Balanced Politics.org, and modified to make a few points of our own.
Online poker generally isn't more harmful than playing poker in your dining room with friends, as long as it's done in moderation (and perhaps a curfew from a significant other).
Restricting online poker intrudes on personal freedom.
Legalization of online poker would mean a higher state and federal revenue, increasing the funds available to improve the lives of millions.
Online poker may not have direct medical benefits, but the psychological benefits are too numerous to mention.
While there is a concern that online poker is a "gateway game" into "dangerous" games of chance, such a game of skill could actual teach younger poker players a thing or two about math, strategy, and human relations.
Additional tax revenues (did I say that already? Bet and call).
The judicial system would have more time to deal with more serious (read: actual) crimes.
Drug dealers (including some terrorists) would lose most or all of their business.
The Department of Justice or others (like parents) could provide strict regulation and oversight to online casino operation and to the handling and distribution of funds.
Like lottery tickets or cheap Chinese takeout, online poker provides one of life's little pleasures for some people willing to take risks.
It's important to note that not every state in the United States has made playing poker online illegal; still, the number of online poker rooms taking American poker players when you compare it to the number of online poker sites open to international players. US Players looking for their poker fix can look to the Merge Network for American-friendly poker match-ups and tournament action. The Merge Network is comprised of Carbon Poker, PDC Poker, and Walker Poker. Several more places are listed at our ever-increasing Games and Casino knowledgebase.