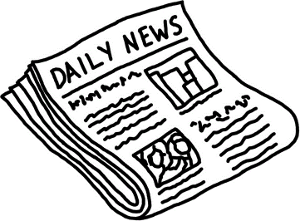 Celeb Poker calls itself "a serious poker room with more gaming options and valued tournaments than anyone else." In furtherance of this point, Celeb Poker has initiated the CelebPoker League, which brings individual players together over the course of a regular schedule for the opportunity to win cash prizes along with entries into big land-based tournaments.
The fulcrum of the league's activities is its ratings system, in which players gather points for their individual performance in league play. It is in effect on a continual basis in pursuit of determining the league's top player. That player, when all is said and done, will win either $15,000 or a seat in the World Poker Tour 5 Diamonds Tournament, which takes place at the Bellagio Hotel & Casino in Las Vegas on December 14 and will be televised nationally, as all World Poker Tour events are.
The Celeb Poker League conducts a schedule that includes three multi-table tournaments per week, held on Monday, Friday and Saturday. Friday's tournament is a $250 added event.
As mentioned, points are based on performance in the tournaments. Participants get 11 points for a first-place position, 10 for second, and so on, down to two points for finishing tenth. Everyone else below that gets a point, just for playing in the tournament.
There is a healthy system of bonus points connected with the "Celebrity Knockout Bonus." Celebrity poker players often show up in league events, and competitors can receive an extra five points for knocking a celebrity out of a tournament (although a player has to finish in an event's top ten to qualify for the bonus). There are also "Double Points Sundays," where players can rack up twice the number of league points as usual.
A comprehensive leaderboard is kept, with all players able to easily access their position in the league at any given time, giving them the chance to know at least how well they have to do in upcoming events to stay within striking distance of the lead.
To the eventual league champion goes the spoils. And the spoils are potentially very prestigious.
At last year's WPT 5 Diamonds Tournament, there was an $8 million prize pool. The winner took home $2 million, and received an entry into the World Poker Tour Championship.
So as you can see, it makes a lot of sense to join up with the "league"! Visit Celeb Poker today for more information and find out how easy it is!