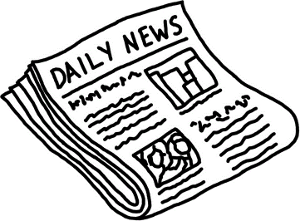 Starting on February 1st and rolling through all 28 days is Cake Poker's $200 Blackjack Freeroll tournaments. That's once a day for 28 days that you can take a break from you online poker game and kick back with the other great online card game on the market. Not many places where you can win that kind of cash for free online, and Cake is a great place to hang out anyway.
The Free-bruary Blackjack Freerolls take place every night at midnight EST. While you won't pay any money to enter, you will need 100 Cake Poker Loyalty Points to get in the door. (Psssst…Loyalty Points can only be earned by playing in real money tournaments, blackjack or otherwise). Sign up for the midnight start time and you should be set.
If you haven't already, you'll need to upgrade to the somewhat-new Cake 2.0 software in order to participate. While you're there, check out the other great Cake Poker promotions going on in February:
Gold Spree Promotion: Also running throughout the month of February, this Frequent Player Point promotion is not only a tongue-twister, it can be a tantalizing ticket to up to $5,000 in free cash.
Satellites to the 2011 Irish Open: These player-friendly poker satellite tournaments open with buy-ins as low as $1.10. Grand prizes awarded are $7,000 packages complete with travel, lodging, buy-in, and spending cash to attend the Irish Open. Make sure to get in on the action prior to March 27, 2011 which is the last tournament you can participate in to be eligible to win.
$500 Guaranteed War Tournaments: This will bring back all those back-of-the-bus memories of raking in your friends lunch money with this classic higher versus lower game. Get in on the high-risk, high-payoff fun while you're taking a breather from the online poker tables.

Accepts all Players
Visit Cake Poker for all the online poker and non-poker games and details.