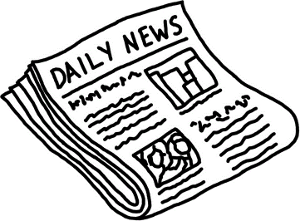 Straight from Full Tilt Poker, the $500,000 Aussie Millions Giveaway is underway! Full Tilt Poker will hold four monthly 'Aussie Millions' Seven Seat Freerolls. These started in September and carry on through December; at the culmination of these freerolls the top seven finishers in each tournament all win a seat to the Aussie Million Main Event.
They're giving away 7 seats a month for 4 months.. that's a total of 28 seats and one of those can be yours! Here's what you need to do:
Sign up for Full Tilt Poker's daily Freerolls!!
Each day, Freeroll players will satellite into a Weekly Qualifier. The entire final table of the Weekly Qualifier will be automatically entered into Full Tilt Poker's monthly $126,000 Aussie Millions Seven Seat Freeroll. With at least four Weekly Qualifiers every month, and only half way through the season, you have lots of free opportunities to make it to Australia without spending a dime!
Be there Sunday, December 10th!
Full Tilt Poker is putting AT LEAST 20 Aussie Millions Prize Packages up for grabs at 9PM ET on Sunday, December 10th. The buy-in for this event is $500 + $35, with satellites starting as little as $4 + $.40 or 50 Full Tilt Poker points.
Check the Weekly Aussie Millions Schedule
Starting August 20th and running through December 14th, Full Tilt Poker will host at least one $300 + $22 Weekly Aussie Millions Main Event Guarantee per week ensuring that at least one player wins an $18K Aussie Millions prize package each week. You can buy in directly, or satellite in starting at just $4 + $.40 or 50 Full Tilt Poker points.
PLUS
Between August 21st and December 18th, Full Tilt Poker is running a weekly $1,000 Aussie Millions Seat Qualifier at 9PM ET each Monday where your chances of winning an $18K Aussie Millions prize package are higher than in any other qualifier offered by Full Tilt Poker. The buy-in is $1,000 + $60 or you can satellite your way in for as little as $4 + $.40 or 50 Full Tilt Poker points.
Obviously Full Tilt Poker is the place to be! Which one of those 28 chairs has your name on it?? Play today at Full Tilt Poker, who promises to 'be there 24/7′. Full Tilt Poker isn't going anywhere and you've got their word on it!