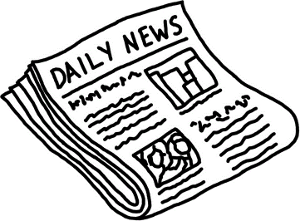 Full Tilt is pulling out all the stops when it comes to the 2011 World Series of Poker (which, you'll see over and over is owned and managed by Caesar's Interactive Entertainment and all of its affiliates).
With all of the prize packages pouring out of this online poker powerhouse, it almost feels like they are making it a personal mission to get one of their sponsored poker players in the spotlight–and if this means they have to take hundreds of players with them and award millions of dollars in packages and cash prizes, so be it.
We featured Full Tilt as one of the best places to qualify online for the WSOP, and their freeroll activities and WSOP packages are big reason as to why.
Here's how you can play at the WSOP for free at Full Tilt Poker:
Race to the Main Event: Win one of 50 free $10,000 prize packages through Full Tilt's freeroll poker tournaments. First rounds of the tournament are offered around the clock and award the winner with an entry into the next round. After Round 2, it's just one more step to compete for one of the $10K packages in the Final Freeroll.
If you've never played at Full Tilt, now's your chance to deposit because every new player will be given a ticket entry into the Round 2 Main Event Freeroll. First depositors will also get a 100% bonus match up to $600 just for signing up.
Current Full Tilt Poker players can cash in their Full Tilt Points to skp the first two freeroll rounds and head straight to the Final Freeroll. How? Play in real-money games during the Race to the Main Event and gather at least 3000 points in a qualifying week.

Accepts all Players
The Final Freerolls for the WSOP are held each Sunday at 4:15pm until June 26th, with each awarding at least three WSOP Main Event entries worth $10K. Not only that, if you grab your Main Event seat at Full Tilt and then go on to win at the WSOP, Full Tilt will give you a $10,000,000 bonus on top of your well-earned WSOP prize money. AND, as if the huge stacks of cash weren't enough, Full Tilt will ensure your seat for the 2012 tournament.
That sure defines "getting something for nothing".
We'll feature Full Tilt's other WSOP qualifying opportunities, as well as those of other online poker rooms, in the posts to come. In the meantime, play on, player. June and Vegas will be here before you know it.