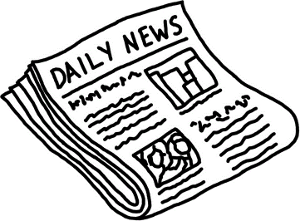 For too long, it's been "illegal" to join together these two souls that were destined to be together. While it was okay to hold some hands in public, there was media and religious scrutiny about what these people do in their own homes, with people from other countries, and the implications it could have on certain tax laws.
This forbidden relationship has been flippantly linked to terrorism, has been declared unnatural, and more than once has been outted as a gateway to moral and social decline.
I'm proud to report that ClubWPT is taking a stand to protect the sanctity of a legal matrimony between two beings equally deserving of happiness and each other: The Poker Player and the Internet.
Ahem.
ClubWPT is a new type of online poker, and it's unlike any US-Friendly poker room you've played in before–and that's not just because it's legal in most states. ClubWPT is a subscription-based poker room. Players pay a monthly fee to compete in US-Friendly poker tournaments for cash and prizes; there are no buy-ins, no additional deposits, no risk, and therefore, no gambling. You won't lose a cent you weren't happy to part with.
However, just because you aren't playing with "real" money, doesn't mean there isn't real cash and prizes at the end of a tournament. ClubWPT VIP members (those players who subscribe on a monthly or yearly basis) get access to over $100,000 in cash and prizes every month (including seats to WPT Tour Events) in unlimited tournament play.
And you can even play poker online for FREE all the time. Just sign up for the Basic Membership (free) and get access to daily freeroll tournaments with fun prizes and complimentary access to the inside life of the World Poker Tour.
Right now, get the VIP experience of this US-Friendly Poker Site for free for two whole weeks.
Nearly every type of online poker is represented, so you're sure to find several tournaments that hit a competitive nerve.From $10,000 No-Limit Hold'em tournaments to the points-based tournaments, there is plenty to get excited about. Read all that ClubWPT has to say about how they are confident this US-Friendly online poker site will give online poker players all the fun without fear of fines, penalties, and social scrutiny.
May you hold hands with pride.