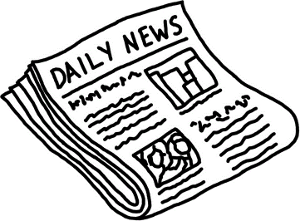 There's been a lot of discussion among online poker neophytes regarding playing in online freeroll tournaments, and really, why shouldn't there be? These tournaments, offered with no buy-in yet boasting real cash prizes, seem a little too good to be true. Why would online poker rooms knowingly throw away good cash?
The answer is a simple one: If they build it, online poker players will come. It's the same reason people flock to Banana Republic when there is a sale, and the same reason they get giddy over tasting free samples at the supermarket. We all love getting something for nothing. And if it makes us a better person (be it a better dressed, more palatable, or more seasoned online poker player), we'll sign ourselves right up.

Accepts all Players
But is it really risk-free tournament play? Generally, yes. You should be warned about a online freeroll tournaments, however; they can sometimes be a gateway drug to bigger and better prizes, and more competitive poker tournaments. In some cases, this is quite literally, as poker freerolls can often award a seat in a much more lucrative tournament as the top prize. And online poker players should be cautioned: once they get the get bit by the big winnings bug, it's going to be hard to go back for only a handful of cash.
So online poker rooms make freeroll tournaments a part of their daily schedule (Bodog Poker, for instance offers two tournaments a day, one at 2:40pm and one at 9:40pm ET), to lure in all of the poker players who would ordinarily be on the fence about displaying their novice poker skills online. The beauty of playing in online poker tournaments, however, is the fact that you are protected by an alias or an avatar; you could be playing against your mom and be none the wiser. And since playing in a freeroll tournament provides you with a set number of chips (Bodog gives you 1,000 to start off), and a reasonable re-buy ($1 for another 1,000), you can compete quite happily without sacrificing your kids' education or that night's meal.
That being said, online poker freerolls are only as risky as you allow them to be. As long as you keep your head about you and continue to weigh your wagers against your common sense, they can only help you in your poker skills, and may even reward you for your time. I only mention Bodog Poker here because it also happens to be an online poker room that is renowned for its library of blogs, lessons, strategies, and general content for the new and growing player.