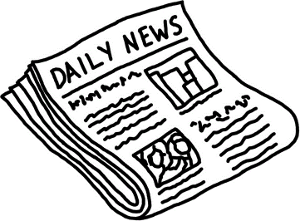 If you've decided to take your poker game online, you've probably spent some time researching the best places to play online poker. Luckily, there are a number of great, reputable, and well-serviced online poker rooms out there. What determines "best" will ultimately be the type of poker player you are–whether you are new or experienced, whether you would rather play cash games or tournaments, and whether you dream of becoming a professional poker player or just play for fun.
That being said, there are a few things to look for before you take advantage of a welcome bonus.
Software: Before you do anything, make sure you can legally play poker a particular site. They'll generally stop you at the registration page, but by then you've probably fallen in love with their tournament lists and cash tables. Know before you get that far. If you're an American poker player, the poker sites that accept US players are not as common, but the ones that do exist are big and full-featured. If you need it, we've got a list of US-friendly poker rooms , like Merge Network's PDC Poker or Carbon Poker.
Tournaments: If you're looking to play poker online, chances are you'd like to make some money on it. And if you want to make money, the best place to do that is with online poker tournaments. If you're just getting started, look for an online poker room with lots of daily freeroll tournaments. They don't cost a thing to enter, and they give away cash prizes or entries into larger tournaments that pay in bigger bills. Experienced players may look for tournaments that feature huge cash payouts or the chance at knocking out a celebrity (knock-out tournaments).
Community: I happen to like a poker site that establishes some solidarity among its players. I like to know what's going on in the business, what the latest poker news is, who won what, and the chance to talk to others who are all into online poker. The truth of the matter is that even if you're not interested at all in what's going on outside your poker hand at a given moment, an online poker room that has these features is most likely in it for the good of the game and its players. Playing against repeat players almost matches the fun of the kitchen table poker night, and getting to know a lot of returning players means the online poker room treats its people well.
Promotions: Once you've got your apples lined up with apples, check out their offers not only for welcome bonuses, but also for the returning players. How does their rewards program stack up? How do the terms and conditions compare? Are they promotions you'd actually bite on?
Online Poker Room Features: Arguably, this is the least important of the five for the more experienced player. If you've been around the block long enough, you may not be interested in an online poker room's ability to showcase your brags every time you sit at a table, or the ability to take notes about a particular player, or that a certain rewards club offers frequent trips to the Caribbean. You may or may not be interested in player chatrooms or poker videos or the fact that you could be playing with celebrities.
Of course, the better you know yourself as an online poker player, the more likely you'll find a perfect fit. And joining an online poker room isn't like a marriage. If you end up hating yourself in the morning, you can play out your cash and try your luck elsewhere.

Accepts all Players
If you still find yourself wondering where the best online poker rooms are, check out popular poker forums, like Games and Casino's FreeRollerz Poker Forum. Search the threads for what you're looking for–chances are you aren't the first and the answer is an easy one.
Have any other pointers to give those new to the online poker room arena?