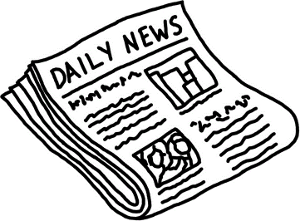 After weeks of silence, Everleaf Poker has now issued a statement regarding its current policy prohibiting players from the United States. (If you need to be caught up: Earlier this month, as a response to a cease and desist order from the US Department of Homeland Security, Everleaf poker shut its doors to all new and current US online poker players).
Here is that statement, as pronounced on the Casino Affiliate Programs site:
"As has been reported, certain funds maintained by one of our payment processors to be distributed to U.S. customers were seized by U.S. authorities. To our knowledge, the U.S. authorities seized these funds and blocked the transactions based on purported violations of certain U.S. laws, including operating an illegal money transmitting business, the Wire Act, and money laundering. Evidence relative to the subject can be reviewed from the attached papers.
"Please be advised that this seizure occurred in the United States and only affects U.S. players.
"In view of the above, Everleaf will no longer accept U.S. players. Nonetheless, Everleaf reiterates and wants to reassure all the effected players that all the funds will be refunded in full and the effected parties will be contacted in a short while accordingly.
"For the other markets we operate in and with regards to all our other players we want to reassure you that nothing has changed and thank you for the continued business with our Company.
"We sincerely apologize for the lack of communication to date, but as a Company we were still trying to find our feet and assessing the situation at hand and how to best protect the interest of all the effected parties."
While the statement comes a bit late, and while online gaming forums fill up with posts of concern and outrage, the important questions remain without answers–how much money is tied up, when can players expect to be reimbursed, how could this type of thing happen, etc. The action by the US Department of Homeland Security displays a distrust of offshore gaming sites and payment processors; what does this mean for the legalization of online poker in the United States? Perhaps more importantly, what–if anything–does this delayed and largely uninformative response say about the situation and the Everleaf company in general?