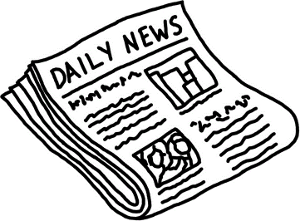 A lot of sites are offering satellites into one event or another in this summer's World Series of Poker. But one of the leaders in online poker – Crazy Poker – steps to the forefront with the Mother of All Satellites for the major poker tournament season.
Crazy Poker is offering a slew of satellites for this year's World Series, but by far the most newsworthy of all of them is the High Rollers Satellite, in which on Sunday, May 21, one incredibly lucky and skillful player will be able to sit at one of Crazy Poker's virtual tables and, in the words of the promotional announcement, become "an instant poker legend."
Clearly the offer is legendary – the ultimate winner will get to compete in every event possible during the 2006 World Series of Poker. To gain a proper perspective on that, consider all the events that are going to be taking place at this year's World Series, including No Limit Hold'em, Limit Hold'em, Seven Card Stud, Omaha Hi-Lo Split, Pot-Limit Omaha, 7-Card Hi-Lo Split, 7-Card Razz, Pot-Limit Hold'em, 2-7 Draw Lowball, H.O.R.S.E., and more.
Very few people could ever compete in all of those. First of all, who could afford all of the entry fees? The answer to that question is, the winner of the High Roller Satellite tournament. The package, all told, is worth a whopping $130,000, far outdistancing most any satellite connected to a major event – and includes entry fees into all the events, multiple buy-ins, travel expenses, and sixty nights accommodations in Las Vegas.
The World Series of Poker takes place at the Rio All-Suites Hotel & Casino in Las Vegas from June 25 to August 10. It begins with the Casino Employee No-Limit event and concludes with the final table of the main event – the Texas Hold'em Championship, in which the winner will likely take home over $7 million.
For more information on the most lucrative satellite of this year's big-time poker season, visit the people at Crazy Poker