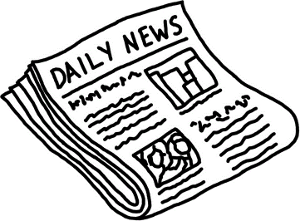 …And I mean that in the greenest (cha-ching) of ways.
It had been a while since I had a chance to walk around Carbon Poker to see more than what its promotions and tournaments had to offer. Here's a list of some pretty unique player features you may not be aware of:
Bad Beat Jackpot: When you have quad 7′s or higher and lose (deep breath, count to 10…), you could win a portion (about 35%) of the Bad Beat Jackpot. You have to play on specific tables, mind you, but should you find yourself in that situation, you could emerge victorious even as you admit defeat. And 35% of 350,000 is more than you were probably vying for anyway. Not only that, if you were the player that beat that miraculous hand, you (and everyone else at the table) get a cut, too!
Late Registration: Poker tournaments offering Late Registration give you a little more time cushion for those players arriving a few minutes late. Even the Late Registration window closes at some point, so make sure to synchronize your watches to avoid missing out on some really great poker match-ups.
Time Bank: Like AT&T rollover minutes, the Time Bank allows you to accumulate time throughout your game decisions. The time that remains after making a quick game call will be "banked" for you to use when the decision may not be quite so easy. One less thing for you to sweat.
Rabbit Hunt: For the curious amongst us. In poker, Rabbit Hunting is a walk in "what might have been" in poker where a player can ask to see what cards would have come to him or her if they hadn't folded. To keep the game moving, Rabbit Hunting is only allowed by the unopposed winner of the hand. It can be a great way to prove your powerful bluffing skills or it could just demonstrate to the table that they made the right call. The price of Rabbit Hunting is that you have to show the table your hole cards.
Carbon Poker also offers multiple windows so you can play poker at several tables simultaneously, as well as Accolades, which are Carbon Poker's way of simulating a Poker Trophy.
For the record, Carbon still has some pretty alluring tournament action, starting with satellites to nearly every live tournament in the world. They also have bounty tournaments, shootouts, freeroll tournaments from $50 to $50K, as well as guaranteed tournaments running around the clock.
Players new to Carbon Poker can reap the benefit of the 100% deposit match bonus up to $600.
Carbon Poker is a member of the Merge Network, which also includes PDC Poker and Walker Poker.
Accepts all Players