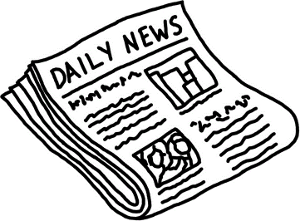 It's hard to avoid the all of the World Series of Poker promotions this week, so I won't. In fact, I'll happily hop on that poker-playing bandwagon with a week's worth of the best online poker qualifiers for the WSOP.
We'll start with Cake Poker, an online poker room that is serving up some pretty tasty $2,500 and $13,000 prize packages for the world's largest poker tournament. What makes the Cake Poker WSOP prize packages different is that you can play in various tournaments and, if you win more than one, you can combine your prizes to get a bigger opportunity during the tournament this summer.
Here are the two types of Cake Poker WSOP online qualifier tournaments:
Sit-n-Go Step WSOP Qualifiers: With buy-ins starting at $2, the Cake Sit-n-Go WSOP daily satellites give amateur online poker players a chance to start from the bottom and win seats to the next tournament level (or "step"), through 6 steps. Winners of these tournaments will receive $2,500 Vegas Spree, which will include a WSOP side event buy-in and a travel accomodations.
Multi-Table WSOP Qualifiers: Several low-dollar buy-ins are available in the Cake Poker multi-table tournaments, with most buy-ins ranging from $1.10 to $16.50. As with the Sit-n-Go steps, most of the more economical buy-ins award seats to the next largest tournament. Consider these additional tournament routes to be good practice as you prepare to win the $13,000 prize package that includes a $10,000 buy-in to one of the big dances in Vegas this summer.
The last chance to win one of the big $13K prize packs is at 4pm on June 19th.
As with any online poker room-sponsorship, you'll want to read their terms and conditions and make sure you like their logo–if you win an entry to the WSOP on Cake's dime, you'll definitely be sporting their gear around the Rio Grande hotel as you play for more cash.
Stay tuned for more detailed posts on the best online WSOP qualifiers. Next up: Crazy Poker, Microgaming's "in" at the WSOP.