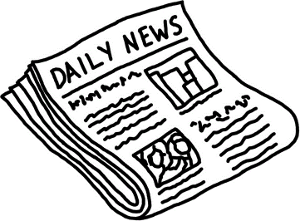 Bodog Poker's new software creates a new realm of online poker with a whole host of new features, including their revolutionary anonymous online poker tables now featured site-wide. Bodog's own Jonas Odman emphasizes these measures as necessary to create fair and fun environment for players of all levels. "We've shown before that we are not afraid of controversy by changing the way rakeback was viewed and starting to black data mining sites," says Odman. "These new features now give players a less biased 'pure poker" experience."
We know what you are thinking–where's the glory if no one knows who you are? As most players know, however, having a name in the game means that resourceful poker pros can use poker software (like PokerTableRatings.com and SharkScope) to dig up all kinds of information on how you typically play your hands, giving these pros an encyclopedic knowledge of the statistics behind your every move. Bodog's anonymous tables make accessing hand histories impossible to collect, thereby leveling the playing field. This no-name-no-gain poker model may just change how the game of poker is played.
And while the anonymous tables and data protection systems may be getting the lion's share of the attention, there are several other features of Bodog's new online poker software that will continue to raise the bar for poker player experience. Things like:
The Rabbit Cam. Now you'll never have to wonder what your hand would have looked like if all the cards would have been dealt. Be warned, sometimes this information is best left to mystery.
A more competitive rake
Improved table and tournament accessibility (as well as new tournament formats), as will as upgraded site speed.
A new in-client blackjack game.
Online poker players can now play up to 20 tables at a time.
With this new software upgrade, the online game will play more like a live and physical game where you hardly know your opponents; you'll play the game (or 20) with your inherent skill set and make plays strictly with the information provided to you during the course of the game.
No telling what implications this may have on legalizing online poker in the United States, but it certainly couldn't hurt to empower other poker sites to amp up their level of player protection and commitment to site-wide fair play.
A question I would ask our readers is whether or not any of you have ever used poker data mining sites to give you an edge in an online poker game or tournament. What do you feel are the odds anonymous poker tables will catch on?