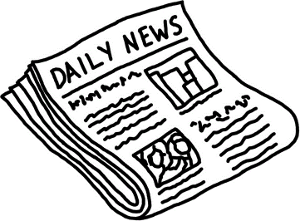 LIMITED TIME ONLY – Absolute Poker is pleased to award a 100 % First Time Deposit BONUS up to $100 to every new player on their first purchase OR a 50% First Time Deposit BONUS up to $500 if using NETeller – you don't want to miss out on these great sign up bonuses.
Of course, after July 1st, Absolute Poker will still honor any players using the AP35 bonus code to redeem the 35% initial deposit bonus.
10 Million Play Chip Hall of Fame
How can I qualify for the Absolute Poker $50 Play Money Hall of Fame bonus award?
Once you have accumulated 10 Million play chips you will receive an email from Absolute Poker, notifying you that your total play chips have been reset to 20,000 and your player pending account will be credited $50.00.
Your player nickname will be added to the Absolute Poker Play Chip Hall of Fame list.
Non depositor players would receive the $50.00 bonus upon completion of their first time deposit.
Your player pending account will then be credited the $50 – "10 Million Play Chip Hall of Fame bonus."
Absolute Poker recognizes our players' continued patronage through Absolute Rewards Points (AR Points). Absolute Poker Reward Points are easy and quick to earn and are awarded 2 different ways.
For hands played at real money ring games
Tournament buy-in fees.
Currently, you can redeem your Absolute Poker Reward Points for Special tourney entries. Don't wait, register for an Absolute Poker Rewards tourney now by clicking on the " SPECIAL" sub-tab of the main "Tourneys" tab in the Absolute Poker lobby and start winning REAL money.
The AR Store offers authentic Absolute Poker apparel and merchandise which you can redeem your AR Points for store items. Start redeeming your points for Absolute Poker gear.
In addition, we will mail you your own Absolute Poker Reward Card. This card carries with it your unique membership number and grants you access to all the places where the Absolute Poker Team is! Want to visit the Team Absolute VIP suite at a tournament near you? Want to get into the next Miss Absolute Poker event? Simply show the card and you and a guest are in! Look to see where the Absolute Poker event team is next.