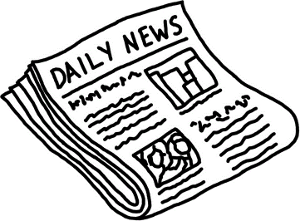 As part of our commitment to showcasing USA-friendly online poker sites, we have a growing list of poker rooms currently accepting US poker players. We anticipate this list to grow as the market adjusts after the recent indictment of several large online poker rooms on various money laundering charges.
That being said, one of the poker rooms on the list, Walker Poker, has a surprising amount of appeal for those US poker players looking for a new home. A bit of an underdog on the Merge Network, which also includes Carbon Poker and PDC Poker, Walker Poker does not shy away from high-dollar tournaments, nor does it assume its players know everything there is to know about online poker. While it may not be the most sophisticated online poker interface, it has everything traditional online poker players are looking for.
Walker Poker Welcome Bonuses
Walker Poker offers both welcome bonuses (100% up to $750) and reload bonuses (50% up to $1000 over nine deposits for up to $9000 total matched cash). It also offers online poker players plenty of opportunity to put that free cash to good use.
Walker Poker Tournaments
Walker Poker gives the US poker player several tournament options: elmination poker tournaments, shootout poker tournaments, rebuy poker tournaments, and many more. Players can compete in online satellite tournaments to live events, like the World Series of Poker coming up this summer in Las Vegas. If you're looking for freeroll poker tournaments, Walker Poker has plenty of those, too, with a new freeroll tournament starting every three hours. Walker Poker gives away $50,000 in freeroll tournament prizes every month, so make sure to get your take.
Walker Poker VIP Club
The Walker Poker VIP Clubrewards its poker players for playing the game they love, and the more they play it, the more they can earn. Player Points are accumulated during each real money game and can be used for everything from online tournament entry fees to luxurious travel vacations and live poker tournaments.
Walker Poker Special Features
Online poker players will love the advanced features at Walker Poker. Perks like the Rabbit Hunt, which plays out the "what if" after you've folded, and the Quick Start, which jumps you right into your favorite online poker games, are just two of the player-friendly features which keep players coming back. Its adjustable vector graphics also let you control the size of your playing screen with little to no distortion. If you're interested, you may also want to check out the features that let you connect and get to know your fellow poker players, whether they are from the US or not; the Walker Poker Accolades, Smilies, and Tags allow players to earn, view, and leave their marks on other players.
For more information, visit the US-friendly Walker Poker room.

Accepts all Players