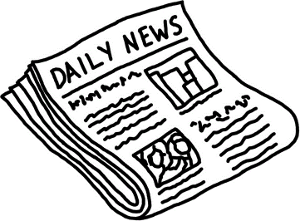 Noble Poker is thrilled to announce its exciting new promotion – The Million Dollar Sit & Go Challenge..
The search is on to find the world's best Sit & Go player!
The first player who wins 7 consecutive $10 Sit & Go tournaments will walk away with a cool million!
As with Noble Poker's other Jackpot Sit & Go tournaments, there are additional prizes to be won:
Win 6 tournaments in a row and you'll get $75,000!
Win 5 consecutive tournaments and we'll pay you $25,000
Finish in one of the top 2 positions of this tournament 5 consecutive times and you'll take an easy $300.
Noble Poker's Jackpot Sit 'n' Go Concept:
Last month Noble Poker introduced its unique and exciting "Jackpot Sit & Go" concept, in which players can win huge jackpot prizes when playing Sit & Go tournaments. click here for more details about our existing Jackpot Sit & Go tournaments.
Our current Jackpot Sit 'n' Go tournaments (named "Maui" and "Rio") offer initial Jackpot Prizes of $15,000 and $25,000. Both are progressive prizes and their sum increases as more players enter the tournaments.
On July 3rd Fresh3030, Doug Evenhus from Montana won an incredible jackpot prize of $18,500 after winning five consecutive $5 Sit 'n' Go tournaments in our Maui Promotion. In addition, Noble Poker will be taking Doug on a courtesy trip to Las Vegas to meet the Noble Poker team at the WSOP.
As a result of the extreme popularity of our Jackpot Sit 'n'Go Tournaments, we've decided to expand this concept. Until today, we have been offering Jackpot prizes of $15,000 and $25,000. Now, we are taking this concept to the next level and are offering a Million Dollars!
Noble Poker's Million Dollar S&G Challenge will commence on August 1st. In the mean time you can practice for the "main event" by playing at one of our existing Jackpot S&G Tournaments ("Maui" and "Rio"), each offering exciting jackpot prizes.
See you at the tables!