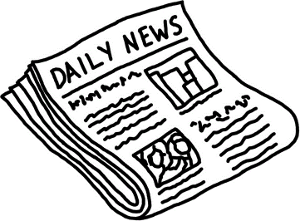 The excitement is in the air for the WSOP players till left at the tables!!
The Final Table of the World Series of Poker begins today at 3 pm. Est. You can order it on ESPN.com for $19.95 and watch the excitement live. Who made it to the finals? And how many chips do they hold? Here is the list……..
Seat 1: Raymond Rahme – $16,320,000
Seat 2: Alex Kravchenko – $6,570,000
Seat 3: Lee Childs – $13,240,000
Seat 4: Jerry Yang – $8,450,000
Seat 5: Lee Watkinson – $9,925,000
Seat 6: Tuan Lam – $21,315,000
Seat 7: Philip Hilm – $22,070,000
Seat 8: Jon Kalmar – $20,320,000
Seat 9: Hevad "RainKhan" Khan – $9,205,000
Poker has had a tough year, with congressional legislation that has taken some of the big players out of the U.S. market. That in turn has hurt the turnout–the 6,358 entrants in the main event, down more than 25 percent from last year's number. To take this further, the fewer number of people paying the $10,000 fee, means there's less for the winner ($8.25 million vs. $12 million last year).
Despite all this, the World Series of Poker is still compelling television. Last year, ESPN averaged almost one million viewers per broadcast and I have no reason to believe that this year's tape-delayed coverage will take a significant hit.
Poker is poker. It's loved by many. And the lipstick cameras and features make it very watchable — even, believe it or not, to people who have no clue how poker works.
But the World Series of Poker and ESPN could be in trouble, depending on who wins. Why? Because you can't underestimate that it's not only how the cards are played, it's also who is playing them.
Over the last couple years, ESPN and the WSOP has had the great fortune of celebrating winners with compelling stories. The boom really started in 2003 when Chris Moneymaker won it all. Remember? He was an accountant in Tennessee who got his seat by winning a $39 satellite tournament. The man with the great name took the title and brought home $2.5 million. The following year it was Greg Raymer–the patent lawyer, took home $5 million. Then Joe Hachem, a poker pro, won.
There are nine people at the final table and five of them are poker professionals.
You can play with the best in the World Series of Poker. And the awesome stories of Moneymaker and Raymer make it a must see.
Good luck to all finalists. Watch here for updates on the WSOP.