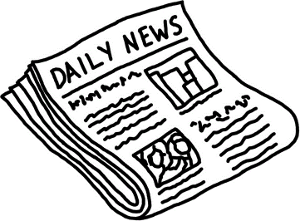 Tuesday June 27, 9:10 am ET
LOS ANGELES, June 27 /PRNewswire-FirstCall/ — WPT Enterprises, Inc. (Nasdaq: WPTE – News) today announced that it has reached an agreement with CyberArts — a Silicon Valley company that has developed one of the world's most advanced online software solutions for poker — to provide technology and software for re-launching WPTE's online gaming business.
"This relationship will make it possible for us get to market faster with a superior product," said Steve Lipscomb, founder and CEO of WPTE. "Now, like most companies that have been successful in the online gaming space, we will be able to build a unique offering and control our own destiny. We have been searching for a powerful alternative to our current technology for some time and are convinced that this is the perfect solution."
CyberArts, the designer of the software that currently powers the poker room for Mansion.com, has long been established as a pioneer in gaming technology. Building upon a ten-year history of developing and operating GamesGrid, the world's first graphical online backgammon club, CyberArts set out to build a ground-breaking platform to support the next generation of online gaming. The company has customized its unique platform for sophisticated marketers requiring strong branding capabilities, flexible and innovative functionality, and support for multiple languages and currencies.
Chris Derossi, co-founder and CEO of CyberArts explains, "We are very excited about the prospect of providing the product that can take the WORLD POKER TOUR®'S online poker offering to the next level. We believe our Foundation Software, coupled with WPT's innovation and commitment to the poker player will create an unmatched gaming site."
Derossi is known in the poker world as the co-author of "Winning at Internet Poker for Dummies," one of the popular titles from the " … for Dummies" series. He has more than 20 years of leadership at top technology companies including Apple Computers, where he served as chief architect of OS 7 before starting CyberArts. The project will be managed by the company's co-founders Derossi and Ken Arnold.
The announcement of the CyberArts software agreement signals a new phase in the development of WPTE's online gaming business as the company takes control of its own online gaming operation. Since February, 2005, the WORLD POKER TOUR's online gaming business has operated pursuant to a licensing arrangement with WagerWorks, Inc. The CyberArts deal will enable WPTE to develop, manage, market and handle customer service for the online poker business from its own international headquarters. During the transition period from WagerWorks to its own software, WPTE will continue to work with WagerWorks and explore possibilities for future collaboration. Launch of the new version of the WORLD POKER TOUR's online poker site will be in 2007.
"This deal will finally allow us the opportunity to innovate the online gaming experience and deliver a product worthy of the WORLD POKER TOUR brand," concluded Lipscomb.
The WPT introduced poker to a worldwide audience through its innovative and riveting brand of televised poker, now seen in more than 150 countries and territories. Capturing all the excitement and sizzling poker action at its 17 Tour stops around the globe, the show sets the gold standard in poker programming. The WPT has been a major inspiration in a global poker phenomenon that has attracted millions of men and women to the game and legions of devoted followers to the poker lifestyle. The WORLD POKER TOUR airs on the Travel Channel, every Wednesday night at 9 p.m. ET/PT in the U.S. and on ITV4 in the U.K. For more information, go to www.worldpokertour.com.
About WPTE
WPT Enterprises, Inc. (Nasdaq: WPTE – News) is a company engaged in the creation of internationally branded entertainment and consumer products driven by the development, production, and marketing of televised programming based on gaming themes. WPTE is the creator of the World Poker Tour®, a television show based on a series of high-stakes poker tournaments that airs on the Travel Channel in the United States and more than 150 markets globally. With the WPT in its fifth season, WPTE has launched a second series on the Travel Channel, the Professional Poker Tour(TM), which focuses on the play of poker's leading stars. WPT Enterprises currently licenses its brand to companies in the business of poker equipment and instruction, apparel, publishing, electronic and wireless entertainment, DVD/home entertainment, casino games, and giftware. For show information, tools for improving poker play, and other WPT news, fans may log on to www.worldpokertour.com. The company is also engaged in the sale of corporate sponsorships. WPT Enterprises, Inc. is a majority owned subsidiary of Lakes Entertainment, Inc. (Nasdaq: LACO – News). Photos and media information can be found online at: www.worldpokertour.com/media
WPTEG
The Private Securities Litigation Reform Act of 1995 provides a "safe harbor" for forward-looking statements. Certain information included in this press release (as well as information included in oral statements or other written statements made or to be made by WPT Enterprises, Inc.) contains statements that are forward-looking, such as statements relating to the expansion of WPTE's brand licensing, the development of new television and film projects, the development of WPTE corporate sponsors and other business development activities, as well as statements regarding other capital spending, financing sources and the effects of competition. Such forward-looking information involves important risks and uncertainties that could significantly affect anticipated results in the future and, accordingly, such results may differ from those expressed in any forward-looking statements made by or on behalf of WPTE. These risks and uncertainties include, but are not limited to, WPTE's significant dependence on the Travel Channel as a source of revenue; difficulty of predicting the growth of our online casino business, which is a relatively new industry with an increasing number of market entrants; the increased time, cost and expense of developing and maintaining WPTE's own online gaming software; the potential that our television programming will fail to maintain a sufficient audience; the risk that competitors with greater financial resources or marketplace presence might develop television programming that would directly compete with WPTE's television programming; the risk that WPT may not be able to protect its entertainment concepts, current and future brands and other intellectual property rights; risks associated with future expansion into new or complementary businesses; the termination or impairment of WPTE's relationships with key licensing and strategic partners; and WPTE's dependence on its senior management team. For more information, review WPTE's filings with the Securities and Exchange Commission.