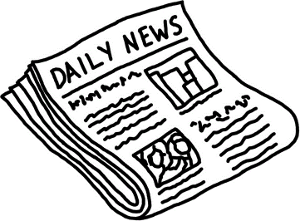 World Series Of Poker, Milwaukee's Best Light Announce Largest Sponsorship Deal In Poker
History
LAS VEGAS–(BUSINESS WIRE)–June 9, 2006–Harrah's Entertainment, Inc. (NYSE:HET) today announced a landmark agreement in principle for Milwaukee's Best Light to become the Presenting Sponsor and Official Beer of the World Series of Poker (WSOP) through 2008.
The agreement, which is subject to definitive documentation, begins with this year's World Series of Poker Presented by Milwaukee's Best Light at the Rio All-Suite Hotel & Casino in Las Vegas from June 25 to August 10. At least nine of the individual tournament events will be taped for broadcast on ESPN beginning in July.
The deal is the largest of its kind ever between a gaming entity and a corporate sponsor. As part of the agreement, Milwaukee's Best Light will be integrated into several facets of the WSOP and will promote the WSOP nationally on a year-round basis. The agreement calls for:
A new joint mark featuring the WSOP and Milwaukee's Best Light logos;
The "Milwaukee's Best Light Pocket Cam," which will be featured during the broadcast to show ESPN viewers each player's hole cards;
The "Milwaukee's Best Light Beer Garden," an area adjacent to the official poker room at the WSOP, accessible to both players and spectators.
"This is a game-changing alliance for the World Series of Poker," said Jeffrey Pollack, WSOP commissioner. "Miller Brewing is one of the top sports marketers in the world and Milwaukee's Best Light is a brand on the move that reflects our own sense of fun, creativity, excitement and authenticity. This pact further solidifies our position as the No. 1 poker brand in the world and helps introduce us as a change agent for a select group of consumer-product companies."
"This milestone deal with Harrah's and the world's preeminent poker series gives our brand a terrific association with a sport which is very important to our core consumers," said Paul Verdu, marketing director for Milwaukee's Best Light. "We will be activating the deal in a big way with our consumers and our distributor and retailer partners throughout the life of the sponsorship."
Player participation in the WSOP has increased every year since the tournament's inception, with 5,619 participants in the 2005 Main Event alone and even more expected to play in the 2006 WSOP. Last year, Australian Joe Hachem won the Main Event, bringing home $7.5 million in winnings in his first year competing.
As one of America's oldest brewers, Miller Brewing Company continues the commitment of founder Frederick J. Miller to brew "confoundedly good beers" with "uncompromising quality." Through more than 150 years of innovation and brewing excellence, Miller has built a broad portfolio of award-winning beers that capture approximately 18 percent of the U.S. beer market. Miller's flagship brand, Miller Lite, is the great tasting, less filling beer that defined the American light beer category in 1975. The company also brews smooth, golden rich Miller Genuine Draft using a unique cold-filtering process Miller introduced in 1985. Miller's oldest brew is Miller High Life, the champagne of beers. Miller imports Peroni Nastro Azzurro, Pilsner Urquell and Foster's, and brews regional craft beers Leinenkugel's and Henry Weinhard's. Near-premium beers include Milwaukee's Best Light, Olde English 800, Mickey's Malt Liquor, Icehouse and Sharp's, a non-alcohol brew. Miller is a wholly owned subsidiary of SABMiller plc, the world's second largest brewer. For more information, visit www.MillerBrewing.com.
Harrah's Entertainment, Inc. is the world's largest provider of branded casino entertainment through operating subsidiaries. Since its beginning in Reno, Nevada 68 years ago, Harrah's has grown through development of new properties, expansions and acquisitions. Harrah's Entertainment is focused on building loyalty and value with its customers through a unique combination of great service, excellent products, unsurpassed distribution, operational excellence and technology leadership.
More information about Harrah's is available at its Web site — www.harrahs.com. This release includes "forward-looking statements" intended to qualify for the safe harbor from liability established by the Private Securities Litigation Reform Act of 1995. You can identify these statements by the fact that they do not relate strictly to historical or current facts. These statements contain words such as "may," "will," "project," "might," "expect," "believe," "anticipate," "intend," "could," "would," "estimate," "continue" or "pursue," or the negative or other variations thereof or comparable terminology. In particular, they include statements relating to, among other things, future actions, new projects, strategies, future performance, the outcomes of contingencies and future financial results of Harrah's. These forward-looking
statements are based on current expectations and projections about future events.
Investors are cautioned that forward-looking statements are not guarantees of future performance or results and involve risks and uncertainties that cannot be predicted or quantified and, consequently, the actual performance of Harrah's may differ materially from those expressed or implied by such forward-looking statements. Such risks and uncertainties include, but are not limited to, the following factors, as well as other factors described from time to time in our reports filed with the Securities and Exchange Commission (including the sections entitled "Risk Factors" and "Management's Discussion and Analysis of Financial Condition and Results of Operations" contained therein): the effects of local and national economic, credit and capital market conditions on the economy in general, and on the gaming and hotel industries in particular; construction factors, including delays, increased costs for labor and materials, availability of labor and materials, zoning issues, environmental restrictions, soil and water conditions, weather and other hazards, site access matters and building permit issues; the effects of environmental and structural building conditions relating to our properties; access to available and reasonable financing on a timely basis; the ability to timely and cost-effectively integrate Caesars into our operations; changes in laws, including increased tax rates, regulations or accounting standards, third-party relations and approvals, and decisions of courts, regulators and governmental bodies; litigation outcomes and judicial actions, including gaming legislative action, referenda and taxation; the ability of our customer-tracking, customer loyalty and yield-management programs to continue to increase customer loyalty and same store sales or hotel sales; our ability to recoup costs of capital investments through higher revenues; acts of war or terrorist incidents or natural disasters; abnormal gaming holds; and the effects of competition, including locations of competitors and operating and market competition.
Any forward-looking statements are made pursuant to the Private Securities Litigation Reform Act of 1995 and, as such, speak only as of the date made. Harrah's disclaims any obligation to update the forward-looking statements. You are cautioned not to place undue reliance on these forward-looking statements which speak only as of the date stated, or if no date is stated, as of the date of this press release.
CONTACT: Harrah's Entertainment, Inc., Las Vegas
Gary Thompson, 702-407-6529
or
TBC Public Relations
Nicole Khoury, 410-986-1317 (WSOP)
or
Dig Communications
Luis Hernandez, 312-577-1756 (Milwaukee's Best Light)
lhernandez@digcommunications.com
or
Miller Brewing Company
Jonathan Stern, 414-324-2991
SOURCE: Harrah's Entertainment, Inc.