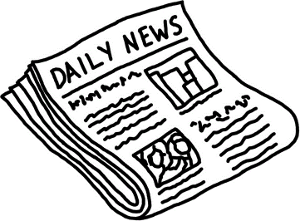 It's that time again – the time that online poker players around the globe wait for, the 2007 World Series of Poker!! WSOP, in anticipation of its annual event, has made several changes they believe are for the good of the game and the players. PocketFives discusses these changes.
"One of the monumental changes the WSOP has made thus far is altering the distribution of prize money by flattening the payout structure in each of its events. Last year, Jamie Gold took home a whopping $12 million in winnings in the Main Event for first and every player at the final table was a new millionaire. Under the new distribution method, Gold would have received just over $10 million. A WSOP press release highlights the differences: "The 2006 Main Event would have paid $22,266 for 873rd through 775th places, up from $14,605 or $15,512. Places 82 through 73 would have paid $126,173, up from $66,010. First place would have paid $10,028,715, down from $12 million, while second place would have been worth $5,442,769, compared with $6,105,900."
Gary Thompson, Director of Operations for WSOP explains "We have a Players' Advisory Council that includes Barry Greenstein, Howard Lederer, and others. They suggested we consider flattening our payout structure. We recognize that a lot of money is taken out of the poker community and paid back to the 10% of players who cash. In the past, it was pretty top-heavy and we want to give more money back." This means that players who grind away for hours could potentially see a much larger return on their investment. However, it also means that first prize could, in theory, be lower than it was in 2006, a public relations blow, but still considered a necessary risk: "I think there is an expectation that a certain group of people want to see the top prize rise from year to year, but the reality is that we have a responsibility to the players and we believe this is the fairest thing to do. Whether or not the top prize increases from year to year isn't important. What is important is catering to our players."…
"Also, for the second straight year, the 258 poker tables at the Rio will don logos from PartyPoker and Milwaukee's Best Light, the presenting sponsor. Advertising, in general, this year is only open to online poker sites that do not solicit U.S. customers. According to Thompson, "We are not allowed to enter into business arrangements with organizations that cater to U.S. residents." WSOP Commissioner Jeffrey Pollack said the following: "We're pleased to announce that PartyPoker has renewed its product-placement deal. It is one of a fantastic group of commercial companies we welcome back to the team."
"…All players will begin with 20,000 chips and the blinds will start at 50/100. Levels will last two hours and there are only three Day Ones this year with an option to pick up a fourth if needed. Play will be expanded to other rooms at the Rio besides the Amazon Room to accommodate more poker players each day. The Main Event starts on July 6th and wraps up 11 days later.
The 2007 WSOP will be a series of 'More'. More players, more cash, more excitement! And it's just a few weeks away!