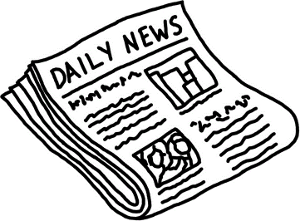 Press Release Source: WPT Enterprises, Inc.
World Poker Tour World Championship(TM) Breaks Money & Attendance Records at Bellagio
Thursday April 20, 8:45 am ET
605 of the World's Best Players Lured With Record Prize Pool of $15,125,000
Winner to Pocket More Than $3.7 Million – Top Three Spots Exceed $1 Million
LAS VEGAS, April 20 /PRNewswire-FirstCall/ — The WPT World Championship(TM) this week on the 100th anniversary of the San Francisco earthquake set some earth-shattering numbers of its own … a record 605 players, a prize pool of $15,125,000 dollars and $3.7 million for the winner! The $25,500 buy-in tournament at Las Vegas' Bellagio proved to be a lure to players from nearly 40 countries. The WPT now airs in 147 countries and territories, and as a result the winners will be feted in countries from Antigua to Zambia, and from Japan to Sweden.
The incentive attracting players is two-fold, to win the coveted title WPT World Champion and to go home with a portion of the record prize money. In fact, the three top-finishing players will all earn more than $1 million. And even for those further down the list, the tournament will pay 100 deep … so one in every six players will be in the money.
"The WPT World Championship is considered the toughest tournament in the world to win if you consider the caliber of the competitors," says Steve Lipscomb, Founder and CEO of WPT Enterprises, Inc. "At a cost of $25,500 to get to the table, you have to be a very accomplished poker player. You've either built a very solid bankroll or you've outlasted thousands in satellite tournaments. No doubt this Final Table will be a cliffhanger."
The WPT World Championship crowns the WPT's fourth record-breaking season, bringing the total prize money for the 17 tournaments to $85,120,000. The riveting shows currently airing on the Travel Channel every Wednesday night at 9 p.m. have revealed the 20 newest WPT Poker Millionaires.
Among those marquee players who took to the felt for the WPT World Championship were defending champion Tuan Le and Alan Goehring, plus T.J. Cloutier, Michael "The Grinder" Mizrachi, Doyle Brunson, Antonio "The Magician" Esfandiari, Jennifer Harman, Daniel Negreanu, Scotty Nguyen, Erick Lindgren, David Williams, Allen Cunningham, Men "The Master" Nguyen, Phil Ivey, Kathy Liebert, Chip Jett, Ted Forrest, Gavin Smith, Barry Greenstein, Paul Darden, Nick Schulman, Freddy Deeb, Jennifer Tilly, Michael Gracz, John D'Agostino, Hasan Habib and Scott Fischman.
The international contingent also included Martin DeKniff, Maxfield, Gus Hansen, David Benyamine, Juha Helppi, Chris Bigler, Humberto Brenes, Juan Carlos Mortensen, Johan Storakers, Marcel Luske, David "Devilfish" Ulliot, John Gale and Patrik Antonius, among others.
Final table play will begin Monday, April 24th at 4 pm. The field of hopefuls will have been whittled down to six and from those six one will take home the $3,760,165 first prize. Second place will pay $1,903,950 and third place will pay $1,025,205.
The WORLD POKER TOUR is the global leader in poker. The WPT introduced poker to a worldwide audience through its innovative and riveting brand of televised poker, now seen in more than 147 countries and territories. Capturing all the excitement and sizzling action at its 17 Tour stops around the globe, the shows sets the gold standard in poker programming. The WPT inspired a global poker phenomenon that has attracted millions of men and women to the game and legions of devoted followers to the poker lifestyle. It has transformed poker into the sport of choice for vast numbers of viewers and players, and the hundreds of millions of dollars of prize money on the WPT has rekindled the promise of "The New American Dream." The WORLD POKER TOUR airs on the Travel Channel, every Wednesday night at 9 p.m. ET/PT in the U.S. and on ITV4 in the U.K. For more information, go to worldpokertour.com
About WPTE
WPT Enterprises, Inc. (Nasdaq: WPTE – News) is a company engaged in the creation of internationally branded entertainment and consumer products driven by the development, production, and marketing of televised programming based on gaming themes. WPTE is the creator of the World Poker Tour®, a television show based on a series of high-stakes poker tournaments that airs on the Travel Channel in the United States and more than 147 markets globally. WPT Enterprises currently licenses its brand to companies in the business of poker equipment and instruction, apparel, publishing, electronic and wireless entertainment, DVD/home entertainment, casino games, and giftware. For show information, tools for improving poker play, and other WPT news, fans may log on to worldpokertour.com. The company is also engaged in the sale of corporate sponsorships. WPT Enterprises, Inc. is a majority owned subsidiary of Lakes Entertainment, Inc. (Nasdaq: LACO – News). Photos and media information can be found online at: worldpokertour.com/media
WPTEG
The Private Securities Litigation Reform Act of 1995 provides a "safe harbor" for forward-looking statements. Certain information included in this press release (as well as information included in oral statements or other written statements made or to be made by WPT Enterprises, Inc.) contains statements that are forward-looking, such as statements relating to the expansion of WPTE's brand licensing, the development of new television and film projects, the development of WPTE corporate sponsors and other business development activities, as well as statements regarding other capital spending, financing sources and the effects of competition. Such forward-looking information involves important risks and uncertainties that could significantly affect anticipated results in the future and, accordingly, such results may differ from those expressed in any forward-looking statements made by or on behalf of WPTE. These risks and uncertainties include, but are not limited to, WPTE's significant dependence on the Travel Channel as a source of revenue; the potential that our television programming will fail to maintain a sufficient audience; the risk that competitors with greater financial resources or marketplace presence might develop television programming that would directly compete with WPTE's television programming; the risk that WPT may not be able to protect its entertainment concepts, current and future brands and other intellectual property rights; risks associated with future expansion into new or complementary businesses; the termination or impairment of WPTE's relationships with key licensing and strategic partners; and WPTE's dependence on its senior management team. For more information, review WPTE's filings with the Securities and Exchange Commission.
Contact:
Erik Stein/WPT: 323-330-9872
estein@worldpokertour.com