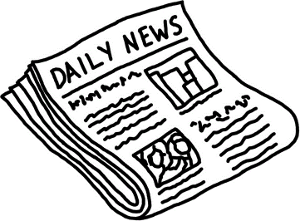 Press Release
Global Gaming Business
Thursday April 27, 11:32 am ET
LAS VEGAS, April 27 /PRNewswire/ — The poker boom of the past several years is often attributed to two elements: the televising of live poker events, such as the World Series of Poker and the World Poker Tour; and the growth of online poker rooms, where anyone can learn to play the game without the pressure of other players across the table. But what do these two issues have in common? New poker players!
Research has clearly shown that players who learn to play poker online usually wind up in a live poker room of some description, while online poker rooms are used to finding new players who were first attracted to the game via the televised tournaments. But how do you best increase your business by using this ongoing synergy?
The World Poker Congress, scheduled for June 27-28, 2006 at the City Conference Center in Stockholm, Sweden, is the first conference to integrate the online and live aspects of the poker industry. With two tracks, one devoted to the online issues and the other addressing concerns of the land- based, live game, the World Poker Congress will bring attendees from each side of the equation to discuss the synergies and possibilities of the entire spectrum of the poker world.
"Online poker operators are facing increasing competition at all levels," says Sue Schneider, president of one of the conference organizers, the River City Group, the leading information provider for online gaming. "The World Poker Congress will highlight the strategies, products and services that will help any online poker room stay at the top of their game."
The World Poker Congress is truly a "must-attend" conference that will help to shape the direction and future of the poker world. The World Poker Congress will help your company develop strategies that create a brand and an attraction to gain new players.
"To be successful in the poker world, you must understand the challenges and opportunities," says Paul Dworin, publisher of Global Gaming Business and PokerBIZ magazines, the only magazines dedicated to the business of the poker industry. "The World Poker Congress will give operators and vendors a window into poker's future."
The two announced keynote speakers will offer more than enough advice to justify attending. Jeffrey Pollack, the first commissioner of the World Series of Poker, and Steve Lipscomb, president of the World Poker Tour, will deliver a keynote speech at the event. A full slate of conference sessions will be held on those two days. Attendees will be able to meet with colleagues at two cocktail parties, continental breakfasts, and networking breaks.
To register or to get information on sponsorships for the World Poker Congress, go to http://www.worldpokercongress.com or call 1-702-248-1565 x227.