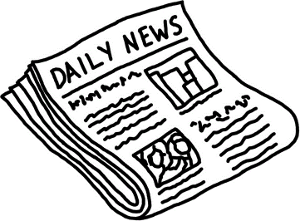 Click here to go to Boston.com and see the original article
By Adam Goldman, Associated Press | July 3, 2005
LAS VEGAS — No woman has won the prestigious no-limit Texas Hold 'em main event at the World Series of Poker. In fact, in the tournament's 35-year history, only one woman has made it to the final table.
But this year, several women have established themselves as top contenders ready to conquer the world of green felt and show this no longer is just a man's game.
"I think that this is the first year that it is actually possible," said Shirley Rosario, who runs the poker-babes.com website. "If a woman wins this year, they'll finally have to stand up and recognize that we can compete with them on their level."
Topping the list is Jennifer Harman of Las Vegas, one of the most feared players at any high-stakes table. She finished second in a World Series of Poker circuit championship event this year.
She is among the women who should be taken seriously when the cards are shuffled at the World Series of Poker's most well-known event beginning Thursday at the Rio Hotel and Casino. An estimated 6,600 players will compete for about $62 million, with a first prize that could reach an eye-popping $10 million.
"She definitely has a shot," said Daniel Negreanu, perhaps the world's best poker player. "She's been tearing it up. Jennifer is already among the greatest players in the world — men or women. She's a killer. She's a pit bull in a Chihuahua's body."
Joining Harman is Annie Duke, who beat out her older brother and eight other poker legends last year to win $2 million at the World Series of Poker's Tournament of Champions.
And watch out for Cyndy Violette and Kathy Liebert, an expert at throwing off opposing players with her quizzical expressions and the first woman to take home $1 million in a poker tournament.
Mirroring poker's national surge in popularity, the main event at the World Series of Poker has grown dramatically among both men and women. Three years ago, only 631 people registered to play.
But since then poker has exploded, thanks to the game being dealt into homes through nightly TV shows and a pair of poker phenoms who learned how to play on the Internet and won in 2003 and 2004.
Suddenly, one of the most difficult card games became accessible, and anyone willing to practice could become a winner — a big winner.
Also, Harrah's Entertainment Inc., the largest gambling company in the world, bought the rights to the World Series of Poker and created the popular championship circuit. Company officials decided to move the tournament to the Rio's cavernous convention hall and announced this will be the last year the finals are held at the historic Binion's Gambling Hall & Hotel. Continued… Please click here to go to Boston.com and see more of this article