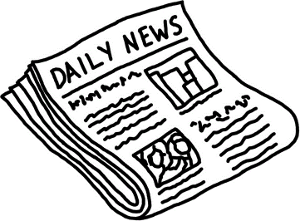 As part of the National Poker Week, the PPA had what they call a "meetup," and was said to have set up close to 100 meetings, with members of Congress and presented a petition to the President that had over 350,000 signatures.
They also had a few heavy duty poker players at the meetings such as Annie Duke, Howard Lederer, Andy Bloch and Greg Raymer. Annie Duke was involved in several of the meetings, some with Congressmen and women.
Duke said: "I had two meetings with allies,Those are, "Thank you. We really appreciate your support." I had two other meetings, one with Barbara Boxer (D-CA) and one with Patrick Leahy (D-VT), who has traditionally been very anti-gambling because Vermont really doesn't want casinos. It was a lot of explaining the differences between casino gambling and internet gambling and talking about some of the judiciary committees. The meeting wasn't with him; it was with one of his aides, but the aides are very powerful.
"It's definitely different than a year and a half ago. Then, it was a lot of education and telling people what the Unlawful Internet Gambling Enforcement Act (UIGEA) is. Now, I think people are much more familiar with the legislation's problems. They realize that it's a piece of legislation that doesn't work. It's fortuitous timing with the health care reform because you get to talk about how it's going to get paid for. When you point out that internet gambling can bring in a conservative estimate of $3 billion per year, they listen."
Greg Raymer stated: "I am here in Washington talking to our members of Congress about changing the laws so as to protect instead of attempting to criminalize poker."So far I have personally met with nine members or their staff, and all seem to have gone quite well. We are very hopeful that we will get a resolution to these issues in the relatively near term."
He was asked if he foresaw a timetable for the repeal of the UIGEA, and he stated: "Predicting this stuff is always tough, as politicians are difficult animals to deal with. Animal trainers have it much easier. But be sure that the Poker Players Alliance, its 51 State Directors, and its 1.2 million members are all working hard to make this happen. We are also working with many Members of Congress to get other legislation passed, bills that will specifically set up a scheme to license, regulate, and tax online poker."
I think the PPA did a great showing in Washington this week.