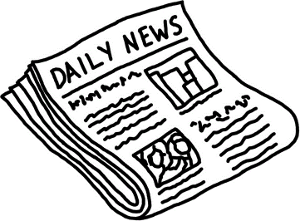 Poker fans this is some good news!! It is about time we have some good news for a change. Who knows maybe this will set the trend for the coming years. Americans wants their freedom back, and slowly but surely I think it is going be here.
Since the UIGEA bill was passed, no one really understood what the law was or what it meant to us in the U.S. This article will shed a little light on that for you!!
24-7PressRelease/ – March 29, 2008 – After the Unlawful Internet Gambling Enforcement Act (UIGEA) was signed into law in 2006 many US online players left the online poker scene all together. This is mainly because these players were abandoned by the largest poker rooms in the US market, mainly Party Poker and Paradise Poker. After these online poker giants left, it was widely assumed that US online poker had been made illegal. This is not true. There are a few misconceptions about the legality of online poker and the UIGEA. It is important to understand this new law and why it does not affect your right to play online poker. You can find out more information about legal US online poker at http://www.PokerEcheck.com
The Unlawful Internet Gambling Enforcement Act was buried in a port security bill that was a must pass piece of legislation. The UIGEA was not related to the rest of the bill which was supposed to address port security issues pertaining to post 9/11 security concerns. Why does internet gambling have anything to do with port security? It doesn't. Many think it was a lobbying effort by bricks and mortar casinos to reduce competition with their casinos. In any case, it is important to know that this law does not affect your right to play online poker on a federal level (Illinois, Louisiana and Washington State all have state laws making it a felony to play online poker). This law tried to restrict online poker by making it more difficult to deposit on to these sites. Since then, there have been many new deposit methods such as Instant Echecks, which are a legal means to deposit money onto online poker sites. This is because this law makes no reference toward paper checks or their online counterpart Echecks. Knowing you can deposit onto online poker rooms, the next question is, is it legal to play? It is not illegal to place a bet unless otherwise dictated by state law. It is however, illegal to operate a casino or gambling site where the law forbids it. That is why these sites all operate overseas where they do not directly fall under US jurisdiction.
Poker Echecks are a great way to get back into the online poker action. They are as fast as a credit card and offer the same security as a check. There are only a few sites that offer this deposit method, but more are sure to follow as poker echecks are quickly becoming the preferred method of deposit.
Find more information about legal US online poker and poker echecks at http://www.PokerEcheck.com