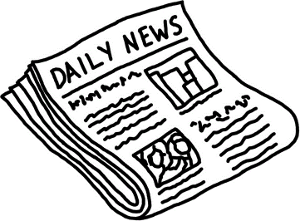 The World Series of Poker in Las Vegas starts in a couple weeks and while the name may be the same the rules have changed (WSOP Gets Upgrade). An article in the Philadelphia Inquirer takes a look at the popular tournament.
"The WSOP has largely disengaged from online gambling for this year's event. When it's time to shuffle and deal for the World Series of Poker, the Las Vegas spectacle could have a new flavor. That's because online poker companies are largely being dealt out of the popular event that's scheduled to start June 1."
"Last year, about half of the record 8,773 Main Event players had qualified in online tournaments, where the buy-in could be less than $100… But now the online companies – key drivers in poker's popularity – are mostly unwelcome at the World Series because of the Unlawful Internet Gambling Enforcement Act…" "Ironically, Chris Moneymaker, the player who is often credited with single-handedly jump-starting poker, was a PokerStars qualifier. He earned his seat in the 2003 tournament – where he pocketed $2.5 million – by first winning a $39 Internet tournament."
"… online companies stay away or reduce their presence, and casino company Harrah's Entertainment, which runs the World Series, tries to distance itself from them."
"With participation still a question mark, it's unclear how big the top prize will be for the Main Event – otherwise known as the World Championship No-limit Texas Hold 'em tournament. Last year's champion, Jamie Gold, won $12 million, and 873 players finished in the money. This year, Harrah's says it's leveling the payout schedule, with lower top prizes so most winners get more cash."
The tournament buy-ins will start at $1000 but most of the buy-ins will be in the $1500 – $5000 range. The absence of online poker players will have a major impact on the game this year but until they crack the decks and deal the cards, the total affect won't be known.