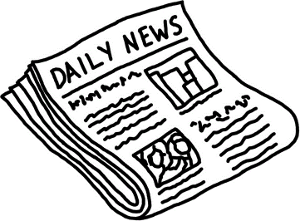 Paradise Poker presents… The World's First Million Dollar Freeroll
The winner of the Paradise Poker Million Dollar freeroll will walk away with $1,000,000. PLUS over $150,000 in prizes for the Top 500 main event finalists. No strings attached.
Here's everything you'll need to know
1. How do I enter the Paradise Poker Million Dollar Freeroll?

There is NO Direct entry into the $1,000,000 main event.
Players MUST win their seat into the main event through one of Paradise Poker's FREE daily heats.
Starting July 1st and running through to August 26th, we'll be running three heats every day. Each heat will be titled "FreeMillion" and will be FREE to enter for your first attempt. You can find these Paradise Poker tournaments listed under the Million Tab in Paradise Poker's Tournament Lobby.
The 3 daily "FreeMillion" Heats will start at the times posted below and will award seats as listed:
4pm EDT = Top 10 players advance to $1,000,000 main event.
9pm EDT = Top 20 players advance to $1,000,000 main event.
1am EDT = Top 30 players advance to $1,000,000 main event.
* 9pm, 2am, 6am GMT/London time
***IMPORTANT*** Tournament registration will open 2 hours prior to the posted tournament start time! Register early to ensure yourself a seat.
Players can enter any Heat they wish and as many as they wish (subject to terms and conditions below). Each Heat can accept a maximum of 4000 players. Players are only eligible to win 1 seat into the $1,000,000 main event. The Paradise Poker Million Dollar Freeroll is open to anyone that has a real money account (no deposit necessary for your first Heat attempt).
2. Can I enter more than once?

After your first free heat attempt, you can enter further heats by collecting "Million Points". Collect 100 points and you will receive a pop-up message stating that you are again eligible to enter another heat of your choice.
"Million Points" will start getting counted, starting at zero, for all players, as of 3pm Eastern on July 1st. For specific details on how these points are collected please click here.
3. $1,000,000 Online Main Event

The $1,000,000 main event will take place on August 27th at 2pm Eastern (7pm London time) at Paradise Poker.
Note: Given the number of entries, this tournament will be played over 2 days (August 27th and 28th). Play will start at 2pm Eastern and will continue until Midnight Eastern (5am London) at which time the tournament will be paused at the beginning of the next break. Play will resume on Sunday, August 28th at 2pm EDT and will continue until only 10 players remain.
4. Final 10 will play face-to-face in Paradise!

The 10 players at the final table will be taken on an all-expenses paid luxury vacation to an exotic Paradise location to finish the remaining portion of the tournament face-to-face in front of the tv cameras. The winner will walk away one million dollars richer.
The live final table is tentatively scheduled to take place mid September 2005 at Paradise Poker.
5. Full Prize Pool Payouts

1st = $1,000,000 (plus a free vacation for two to mystery tropical location)
2nd-10th = $10,000 (plus a free vacation for two to a mystery tropical location)
11th = $1,000 12th-50th = $500
51st-100th = $100
101st -500th = $50
TOTAL: $1,150,000