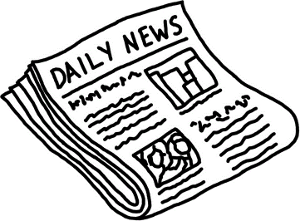 San Jose, Costa Rica (PRWEB) April 28, 2006 — Doyle's Room,, the fastest growing online poker room, is delighted to have former Playboy Playmate and star of the once most watched television show in the world — Baywatch — Pamela Anderson as a celebrity guest for its popular weekly Bounty Tournament.
The bounty tournament is a weekly multi-table tournament in which players from around the globe compete to be the last one at the table. Every week you can square off against the legendary Doyle Brunson, Mike Caro, Todd Brunson and other poker greats. Celebrity guests are also an avid part of the most exciting poker tournament online. Past celebrity guest bounties include Nicky Hilton and Kevin Connelly.
This week, the former Playboy Playmate Pamela Anderson will be the special celebrity bounty guest. To say that Pamela Anderson is the most recognized celebrity to play as a Doyle's Room, bounty would be an understatement. If you knock out all three bounties — Pamela Anderson, Doyle Brunson and Mike Caro — you win $25,000, plus your share of the regular tournament prize money. This is a once in a life-time shot at sitting next to the beautiful Pamela Anderson in a "friendly" game of cards. Are you ready?
The Bounty Tournament featuring Doyle Brunson, Mike Caro, and Pamela Anderson begins Thursday, May 04th at 9pm ET, (1am GMT). Register early for this hot, action packed event at DoylesRoom.com.
Contact: For PR inquiries, please contact Alejandro C. toll free 1-888-762-4192.
About Pamela Anderson
Pneumatic blonde Pamela Anderson is an American icon. After making a couple of sitcom appearances Pam landed a regular role on the hit ABC sitcom "Home Improvement". Two season's later she decided to take a role on the hit syndicated show "Baywatch" — once most watched television show in the world. Anderson currently produces and stars in her own FOX sit-com, the aptly titled "Stacked", playing Skyler Dayton, a woman tired of living the fast life and making bad choices in boyfriends who takes a job at a bookstore.
About Doyle's Room:
Doyle's Room, is powered by DBPN (Doyle Brunson Poker Network), a company incorporated and licensed in Curacao, Netherlands Antilles. Doyle's Room