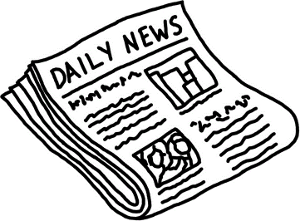 After an excellent Olympics in Beijing, I have turned my attention back to poker. My thoughts are still in China, this time, Macau, China. The prestigious Galaxy StarWorld Casino Resort and Hotel is the place to be. As I type, some of the greatest poker players of our time will be arriving to prepare for the APT Macau. The Asian Poker Tour (APT) is the original and largest poker tour in Asia. The $1.5 million Guaranteed event will ensure a talented field.
3.30pm, today is the official opening of the APT Poker Room, Level 2.
4.30pm, Doyle Brunson who is commonly known as the 'Godfather of Poker' will be there for book signing. He will intermingle with the poker fans until 6pm. Then he must dash off to prepare for the Charity Celebrity Poker Challenge, hosted by Matt Savage, one of the top poker tournament directors.
The proceeds of this event will go to a group called the Caritas De Macau. They are a social organization set up for the people of Macau to help them financially, morally and spiritually.
Boxing fans are in for a treat, Manny Pacquiao; world champion of four different weight classes will be playing. He may have picked up the poker bug during his last visit to Las Vegas in June, where he defeated David Diaz to lift the WBC world lightweight title, at the Mandalay Bay Resort and Casino. A bit of advice, if you find yourself playing at his table and unleash a horrifying bad beat on him, be nice about it. Boxers can box, poker players can play poker. Some poker players consider trash talk as part of their strategy. Just remember, Manny Pacquiao was voted the best pound for pound boxer in the world by Ring Magazine, or you may return home with a vague recollection of your memorable trip to Macau.
The charity event has also attracted other top stars including musician Renee Dai, movie star Michael Wong, and commentator Angie Mak. Jam packed with glamour, Miss Hong Kong winner Tracy Ip, models Wylien Chiu, Natalie Ng, Cha Cha, Janice Man, Erica Yuen, and cult glamour model Tila Tequila will be there. Where the ladies go, multiple WSOP champion Doyle Brunson goes, so I'm sure he will sneak a spot at some of their tables.
The Asian Poker Tours CEO, Chris Parker stated:
"We are delighted to bring the APT to Macau and really excited about offering Asia's largest ever guaranteed prize pool. The charity poker challenge will be good fun, and, most importantly, it is an aid of a brilliant charity in Caritas De Macau."
"I'm looking forward to Manny Pacquiao going head-to-head with Doyle Brunson. Manny never goes down but will we see the flyweight king get knocked out by the heavyweight poker legend? That said, perhaps both will get distracted by all the models at the table!"
The Celebrity Poker Challenge is not the only place you can rub shoulders with the above mentioned celebrities. The famous Whisky Bar, StarWorld's, is the venue for a post Poker Challenge party.
Online poker sites such as partypoker.com and virgingames.com held low buy in online satellites' to qualify for the APT Macau. Although the qualifiers have now closed, you can still book your spot at the tables if you can afford the USD $5000 + $300 tournament entry fee. The event will have a staggered start. The first group of players will start play on the 27th, and the second group on the 28th August.
The field will be packed with top, recognizable professional poker players such as 10 times WSOP winner Johnny Chan. Interestingly, Chan was the inspiration behind Ed Norton and Matt Damon's character's in the acclaimed 1998 poker movie 'Rounders.' Doyle Brunson's son Todd, a world poker champ in his own right will be there. Also, the APT Manila champ David Saab and other high stakes poker players Huck Seed, Mel Judah, Kenny Tran, Liz Lieu, Quinn Do, Steve Sung, John Juanda, J.C Tran and Nam Le, will all pleasure us with their presence.
The man of the moment Michael Phelps has been offered a free invitation to take part in what should be a superbly organized event. Anyone who has watched the Beijing Olympics will know the name Michael Phelps. At the tender age of 23, he is already the most successful Olympian in history. He may be superhuman but still loves to sit back and play a game of poker. Who knows what this guy is capable of?
I love my crazy bets, for the next Olympics held in London I have a $1 bet that Michael Phelps will win gold at the mixed synchronized swimming. 500/1 odds seems a steal with his immense talent and versatility. Although I am worried, if he adopts the perfect poker face instead of keeping with the synchronized smile, the judges may mark him down.
Friday is marked for a mouth watering cash game. If you are one of the worlds best poker players and can afford the HK$1million buy-in, don't miss it. Unfortunately, I fail miserably on both counts, so that leaves me on the sidelines. For now, I'll have to content myself by watching the action unfold!