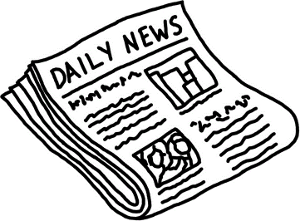 The online poker world crowned its newest superstar Sunday night when "MrElPaso" outlasted a field of 257 players, including a number of top online poker pros, to capture the Championship Event of the Bodog Poker Open IV. Along with his first place winnings of $36,447.50, "MrElPaso" will also be featured in a multi-page spread in an international poker magazine and receive extensive coverage on Bodog.com and the Bodog Beat.
"With the Bodog Poker Open IV, Bodog.com has given online poker players of all stripes the chance to win big while garnering the exposure they deserve," says Bodog Poker Pro David Williams. "I'd like to personally congratulate 'MrElPaso' for his impressive victory in the Bodog Poker Open IV. His win cements his status as one of online poker's newest stars, and I'm confident we'll be seeing him at plenty of final tables to come."

Accepts all Players
The $500 buy-in Bodog Poker Open IV Championship Event capped off a weeklong series of tournaments at Bodog.com that drew a total of 2,646 online poker players competing for more than $368,000 in cash prizes, with $65,000 in additional prize money added by Bodog.com. The Championship Event itself featured a total cash purse of $145,790, including $25,000 added by Bodog.com.
Quickly establishing itself as online poker's most popular new tournament series, the fourth installment of the Bodog Poker Open drew a number of notable pros to the Bodog.com poker tables on Sunday, including Bodog Poker Pros David Williams and Evelyn Ng, and online poker pros "nevertilt22," "UFpokerStar" and "ari." Despite the formidable field, "MrElPaso" was able to emerge victorious to take down his biggest cash to date. Finishing in second was dvbronco, who pocketed $24,419.82, and in third place was ari, who earned $16,182.69.
The Bodog Poker Open IV Championship Event final table results are as follows:

MrElPaso
dvbronco
Ari
JazzyFace
bklynzto81
naskoxx
ello
ShuMoneyTonite
LIVIN LOUD
The Bodog Poker Open IV kicked off on Sunday, Nov. 1, and featured two parallel tournament series: the Championship Series and the Contender Series. The Championship Series featured higher-stakes buy-ins along with $62,500 in added prize money courtesy of Bodog.com. Each event also awarded a T$500 seat into the Bodog Poker Open IV Championship Main Event to the winner.
Go to Bodog and see all the tournaments they have to offer!
Congrats!! to MrElPaso!!