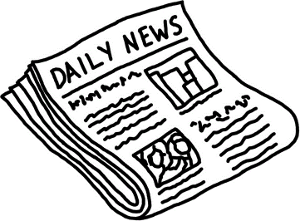 Just about the time that one of the biggest news stories that hit online poker concerning Absolute Poker and a few months later Ultimate Bet had about died down and concerns may have been laid to rest about software issues and cheating, there are new concerns that broke this week concerning security at these two sites.
After the first scandal broke Tokwiro Enterprises, owners of this Cereus online poker network spent millions cleaning up for licensing jurisdiction fines and player compensation. Add another couple years trying to rebuild a reputation that took a heavy hit and getting players back and you can see why this most have come as a shock to owners to possible have to do this all over again.
This time, like last, the issue was found by the online community, the portal Poker Table Ratings. Like last time the portal sent a warning to players and contacted Tokiro. It seems Cereus was using XOR encryption and not the standard SSL protocol for network transmissions.
Unlike last time however, Tokwire responded almost immediately. COO Paul Leggett blogged:
"One hour ago, I learned about an article posted today on Poker Table Ratings (PTR) regarding an issue with the local encryption that we use on the Cereus Poker Network.
For those of you not familiar with the issue, PTR was able to crack our local encryption method.
I wanted to blog to make sure our players and the poker community know how seriously we take this issue.
I would like to start by reminding everyone that someone would have to have the technical capabilities to crack the encryption method we currently use and they would also have to hack into your local network in order to gain access to sensitive [player gaming] data. We are currently working on implementing a new encryption method and we expect to have it live in a matter of hours."
Leggett publically thanked Poker Table Ratings and went on to say how embarrassing it was that this flaw was not caught by IT staff as well as the countless audits that have been done throughout the last two years.
Also in a move that was not followed up on last time these poker sites got into trouble, Legget said
"We will continue to update you on this issue but we will not rest until it is fixed and as I stated earlier, we plan to have this issue resolved within a matter of hours."
Only time will tell.