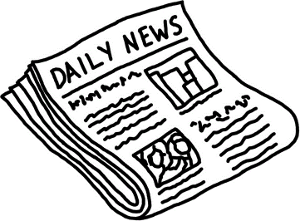 Raised Stakes at 2008 World Series of Poker
12 December 2007
VEGAS (PRESS RELEASE) Harrah's Entertainment stated today the 2008 World Series of Poker Presented by Milwaukee's Best Light and televised exclusively on ESPN will for the first time EVER begin and end with a $10,000 buy-in World Championship events and feature a total of eight $10,000 championships.
Addition, the 55-event schedule for 2008 includes a total of eight(8) $1,500 buy-in No-Limit Hold'em tournaments, which traditionally draw the largest fields except for the Main Event. The WSOP has also added a second start day for the first of the $1,500 no-limit competitions to accommodate the expected number of entrants.
"This is our most exciting schedule yet," stated Jeffrey Pollack, the commissioner of the WSOP. Both amateur and professional poker players will have new opportunities to compete for a WSOP bracelet and can choose from the widest variety of games and buy-ins ever offered in one poker tournament, certainly at the WSOP.
"We're holding steady at 55 events this year," stated Pollack. "But, we've mixed it up a bit to keep it interesting for our players and fans."
2008 WSOP starts May 30 with the $10,000 buy-in World Championship of Pot-Limit Hold'Em and ends July 16 with the Final Table of the $10,000 buy-in World Championship of No Limit Texas Hold 'Em , known as the WSOP Main Event.
With the six other $10,000 buy-in events all World Championship competitions include: Heads-Up No-Limit Hold'Em; Seven-Card Stud; Limit Hold'Em; Omaha Hi-Low Split Eight or Better; Pot-Limit Omaha; and a new Mixed Event. The Mixed Event will feature eight variations of poker: Limit and No-Limit Hold'Em; Omaha Hi-Low and Pot-Limit Omaha; Seven Card Stud; Razz; Seven Card Hi-Low Split; and 2-7 Triple Draw Lowball.
Second event of the 2008 WSOP is a $1,500 buy-in No-Limit Hold'em tournament with two starting days, May 31 and June 1.
The Pre-registration for the 2008 WSOP can be made beginning in February on site at the Main Cage of the Rio All-Suite Hotel & Casino in Las Vegas or at www.worldseriesofpoker.com.
And in addition to the largest cash prizes in poker, winners of each of the 55 events will receive an exclusive World Series of Poker gold bracelet crafted by the luxury Swiss watchmaker CORUM. Last year, 54,288 entrants who ranged in age from 21 (bracelet winner Steve Billirakis) to 94 (Main Event contestant Jack Ury) competed for the poker world's LARGEST total prize pool of nearly $160 million.
2008 WSOP will be staged inside the Rio Convention Center from May 30 through July 16. WSOP officials plan a lite opening of the tournament room on May 28 and 29 for players to register early and play in satellite tournaments and cash games.
Pollack stated "The poker tent is gone. We heard players loud and clear last year, and there will be no tents used for tournament play at the 2008 WSOP".
More information about the World Series of Poker is available at the Web site www.worldseriesofpoker.com.
DATE EVENT BUYIN
May 28 Registration Opens, Live Action & Satellites Begin
May 29 Registration, Live Action & Satellites
May 30 World Championship Pot-Limit Hold'em (3 day event) $10,000
May 31 No-Limit Hold'em (4 day event) Day 1A $1,500
June 1 No-Limit Hold'em Day 1B
June 2 Pot-Limit Hold'em (3 day event) $1,500
June 2 Mixed Hold'em (Limit/No-Limit) (3 Day event) $5,000
June 3 No-Limit Hold'em w/Re-Buys (3 day event) $1,000
June 3 Omaha Hi-Low Split-8 or Better (3 day event) $1,500
June 4 No-Limit Hold'em (3 day event) $2,000
June 4 World Championship Mixed Event (3 day event) $10,000
Limit Holdem, Omaha Hi-Low Split-8 or Better,
Seven Card Razz, Seven Card Stud, Seven Card Stud
Hi-Low Split-8 or Better, No-Limit Holdem,
Pot-Limit Omaha, 2-7 Triple Draw Lowball
June 5 No-Limit Hold'em / Six Handed (3 day event) $1,500
June 5 Omaha/Seven Card Stud Hi-Low-8 or Better (3 day event) $2,500
June 6 No-Limit Hold'em Shootout (3 day event) $5,000
June 6 Limit Hold'em (3 day event) $1,500
June 7 No-Limit Hold'em (3 day event) $2,500
June 7 World Championship Seven Card Stud (3 day event) $10,000
June 8 Ladies No-Limit Hold'em Championship (3 day event) $1,000
June 8 Omaha Hi-Low Split-8 or Better (3 day event) $2,000
June 9 No-Limit Hold'em Shootout (3 day event) $1,500
June 9 No-Limit 2-7 Draw Lowball w/Re-Buys (3 day event) $5,000
June 10 Pot-Limit Omaha (3 day event) $1,500
June 10 Limit Hold'em (3 day event) $2,000
June 11 No-Limit Hold'em (3 day event) $5,000
June 11 H.O.R.S.E. (3 day event) $3,000
Limit Holdem, Omaha Hi-Low Split-8 or Better,
Seven Card Razz, Seven Card Stud, Seven Card Stud
Hi-Low Split-8 or Better
June 12 No-Limit Hold'em (3 day event) $2,000
June 12 Pot-Limit Holdem/Omaha (3 day event) $2,500
June 13 World Championship Heads Up No-Limit Hold'em
(256 player max) (3 day event) $10,000
June 13 Seven Card Razz (3 day event) $1,500
June 14 No-Limit Hold'em (3 day event) $1,500
June 14 Pot-Limit Omaha W/Rebuys (3 day event) $5,000
June 15 No-Limit Hold'em (3 day event) $3,000
June 15 World Championship Limit Hold'em (3 day event) $10,000
June 16 No-Limit Hold'em / Six Handed (3 day event) $2,500
June 17 No-Limit Hold'em (3 day event) $1,500
June 17 World Championship Seven Card Stud Hi-Low Split-8
or Better (3 day event) $5,000
June 18 Pot-Limit Omaha W/Re-Buys (3 day event) $1,500
June 18 Seven Card Stud (3 day event) $1,500
June 19 No-Limit Hold'em (3 day event) $1,500
June 19 World Championship Omaha Hi-Low Split-8
or Better (3 day event) $10,000
June 20 Pot-Limit Hold'em (3 day event) $2,000
June 21 No-Limit Hold'em (3 day event) $1,500
June 22 World Championship H.O.R.S.E. (5 day event)
Limit Holdem, Omaha Hi-Low Split-8 or Better,
Seven Card Razz, Seven Card Stud,Seven Card Stud
Hi-Low Split-8 or Better $50,000
June 22 Mixed Hold'em (limit/no-limit) (3 Day event) $1,500
June 23 Seniors No-Limit Hold'em Championship (3 day event) $1,000
June 24 Pot-Limit Omaha Hi-low Split-8 or Better (3 day event) $1,500
June 25 No-Limit Hold'em w/Re-Buys (3 day event) $1,000
June 25 2-7 Triple Draw Lowball (Limit) (3 day event) $2,500
June 26 No-Limit Hold'em / Six Handed (3 day event) $5,000
June 26 Seven Card Stud Hi-Low-8 or Better (3 day event) $1,500
June 27 No-Limit Hold'em (3 day event) $2,000
June 28 No-Limit Hold'em (3 day event) $1,500
June 29 World Championship Pot Limit Omaha (3 day event) $10,000
June 29 H.O.R.S.E. (3 day event)
Limit Holdem, Omaha Hi-Low Split-8 or Better,
Seven Card Razz, Seven Card Stud,
Seven Card Stud Hi-Low Split-8 or Better $1,500
June 30 No-Limit Hold'em (3 day event) $1,500
July 1 Limit Hold'em Shootout (2 day event) $1,500
July 2 Media Event
July 2 Satellite Day
July 2 Ante Up For Africa Charity Event (1 day event) $5,000
July 3 World Championship No-Limit Texas Hold'em
Day 1A 2,500 Players $10,000
July 4 Day 1B 2,500 Players $500
July 5 Day 1C 2,500 Players
July 6 Day 1D 2,500 Players
July 7 OFF
July 7 Casino Employees No-Limit Hold'em (2 day event)
July 8 Day 2A
July 9 Day 2B
July 10 Day 3
July 11 Day 4
July 12 Day 5
July 13 Day 6
July 14 Day 7
July 15 OFF
July 16 Final Table