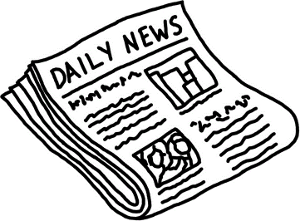 Please click here to go to News Telegraph, UK, to read the original article.
By Olga Craig
(Filed: 03/07/2005)
In a vast, glitzy gaming room in Las Vegas, two poker players will soon be steeling themselves for a marathon card game. One will be struggling to conceal his nerves, all the more so because he knows his opponent will have none.
For this will be no ordinary poker contest. It will be the ultimate battle between man and machine. Whose sleight of hand, whose double-dealing and whose wily cunning will triumph: that of a master poker player or a robot?
As the popularity of online poker rockets – in the past two years it has grown into a global industry worth £15 billion – the organisers of poker's most prestigious event, the World Series in Las Vegas, have come up with a finale to find out if a poker-playing robot can outwit the best in the world.
Running in tandem with the tournament, over the next two weeks, for human players will be another for robots, or "bots" as they are known. And when a winner in each series emerges, each more than $2 million richer, they will play each other.
In the chess and backgammon arenas, computer software already exists that can outwit human players. Those games, however, are tests of strategy. Poker, in the eyes of its aficionados, is one of psychology, cunning – and, dare we say, a touch of cheating.
For Paul Maxfield, one of several thousands of Britons who have flown to Las Vegas to compete, the outcome is a foregone conclusion. "Poker isn't just gambling, it's psychological warfare," he says. "For the best in the world it will be no contest. A master poker player will win over a bot every time. Against a poor or average player, the bot will triumph. Poker is about psyching out your opponent, getting under his skin, using your skills to know when he is bluffing."
Mr Maxfield should know. Last year he went to the world series in the hope of winning a few games and came home £1.7 million richer as runner-up. If he takes the title this year, he will take on the bot. "I've played them before," he says. "There are many ways to beat them. They might be becoming more sophisticated, but they are nowhere near the stage of human cunning."
Not everyone is convinced. Though using bots is banned by online casinos, many bot designers use them while claiming to be "real" players. Already, Party-Gaming – which last week completed the biggest London flotation in five years, with a market value of about £5 billion – is so alarmed by the practice that it has employed 100 poker detectives to root out the bots. The Las Vegas contest, however, has lured many of them from the shadows.
Brian Edwards, from Florida, is one of six bot designers who have registered for the contest. "In the future, bots are going to take over," he gloats. "Even though there is still some fine-tuning to be done on the programs, with luck on its side, a bot could beat a human for a few thousand hands. But up against a world champion? That's a different matter."
Most professionals feel that the increasing use of bots is immoral and will ruin poker's appeal. "There are far too many bots playing online, in the guise of humans," says Paul Magriel, a veteran professional player, "and in my book, that's unethical. These machines can play for hours, obviously without tiring or losing concentration."
Mr Maxfield, however, maintains that a machine will never beat a professional player. "If you possess a good hand you might want to bid $1,000. With a bad one your bid might be $200. Every so often you will reverse that, just to bluff. A computer still can't differentiate. It will assume you are using the same strategy each time. Continued….
To finish reading this article please click here to go to News Telegraph, UK.
This post is sponsored by.