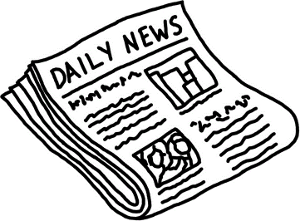 Poker Players Get a Weekend Crash-Course to Take Their Game to the Next Level!
LAS VEGAS, May 26 /CNW/ – Post Oak Productions, a Toronto-based event production company, announced today the launch of the third edition of Camp Hellmuth, Phil Hellmuth's poker fantasy camp weekend.
Led by nine-time World Series of Poker Champion Phil Hellmuth, Camp Hellmuth will run from August 11th through August 13th, 2006, at Caesars Palace, in Las Vegas, NV. The "Ultimate Weekend of Poker" will be jam-packed with poker instruction, tournaments, workshops and entertainment. Camp Hellmuth promises to improve the poker skills of all those in attendance,
whether they are seasoned poker players or novices to the game. The weekend will feature many of the game's top poker stars. Joining Phil will be poker greats including Antonio Esfandiari, Mark Seif, Michael Mizrachi, Evelyn Ng, Scott Fischman, Freddy Deeb and former FBI agent Joe Navarro.
"Camp Hellmuth continues to grow and improve," said Managing Director Jeff Goldenberg. "Campers receive valuable poker instruction and play tournaments with the pros. It is a truly memorable weekend for all who attend."
Added Managing Director Brandon Rosen, "The third Camp Hellmuth promises to the best one yet, with several surprises and special guests."
Post Oak Productions also announced that UltimateBet.com has re-signed as the presenting sponsor of Camp Hellmuth, and will be promoting the Camp through online satellite tournaments.
More information about Camp Hellmuth, including weekend itinerary, poker player bios and sign-up information can be found at www.camphellmuth.com or by calling 1-888-HELLMUTH.
About Post Oak Productions
Post Oak Productions Inc. is a Toronto-based event production company, with experience producing events in the arenas of sports and entertainment. Post Oak Productions Inc. is positioned to become the leader in the production of live poker events. For more information contact Jeff Goldenberg, 416-493-3731, info@camphellmuth.com.
About UltimateBet.com
UltimateBet.com is a world-leading online poker site dedicated to providing the most professional poker experience on the Internet. Operated by eWorld Holdings, Inc., an international business corporation located in Antigua, UltimateBet.com serves customers worldwide by offering a secure site where they can enjoy playing poker online for recreation, chat with other players, get tips from professional poker players, and share in the excitement of winning big in online poker.