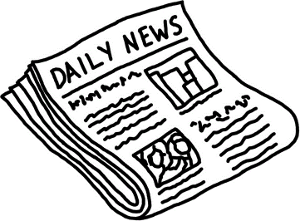 Gambling picks up at Partygaming – 24/10/05
Excerpt from ATE Online
The demand for internet gambling has continued to drive growth at the UK's biggest online gaming firm Partygaming.
There had been concerns that earnings would slip after Partygaming stopped letting players from rival websites gamble at its poker card tables.
Partygaming warned that growth could be less than many analysts had predicted.
Instead, the exclusive website helped lift growth and the firm said revenues rose 32% to $220m (£124m) in the three months to 30 September from a year ago.
Source: BBC
Friday, October 21, 2005
Excerpt from Igaming News
PartyGaming Plc this morning provided a trading update in which it revealed that revenues for the third quarter remained in line with expectations–despite the reported downturn in July and August. The company also reports that the moving of PartyPoker.com to a standalone platform has already led to better-than-anticipated results.PartyGaming Trading Update: All Is Well
by Bradley Vallerius
Investors' confidence, for the time being, appears to be at least partially restored, as share prices rose 11 percent (8p) on the day–the biggest single-day increase since its initial public offering at the end of June–to 87p.
Total group revenues for the third quarter reached US$220 million, an improvement of 32 percent over the same period in 2004. Revenues from poker rose by 4 percent compared to the second quarter of 2005 to $209.1 million. New real-money signups for poker totaled 209,372 (up from 183,065 during the same period last year), and the average daily rake was $2,167,619 (up from $1,611,575).
Casino revenues, meanwhile, were $11 million, which was -$2.1 million lower than revenues from the previous quarter. The company attributes the dip to lower activity levels by high-value players at StarluckCasino.com. Still, new signups rose to almost 20,000 over the period (up from 13,073 during the same period last year), and the overall level of active player days rose by 12 percent compared to the second quarter of 2005.
Volatile Market
PartyGaming revealed on Sept. 6 that its revenue growth was slowing while retention rates and player yields were declining. The resulting alarm among the investment community led to the company losing more than one-third of its market value in a single day.
Competing online gambling companies were affected as well. In the weeks that followed, online casino 32red was forced to delay its fundraising as it floated on the Alternative Investment Market of the London Stock Exchange, while 888 Holdings, operator of the largest online casino in the world, was forced to settle for a market valuation far below what it had initially anticipated.
I-gaming share prices fell further last week as PartyGaming announced that it launched a new poker platform and had ceased aggregating the poker players of its clients into the same network as its own players.
The same day PartyGaming announced these plans, Empire Online–PartyGaming's largest client–revealed that its rate of growth is also slowing. This week Empire warned investors that it will probably miss analysts' forecasts for profits for the year by 10 percent as a result of getting shut out of PartyGaming's network.
Initial Indications
PartyGaming's new integrated platform has so far been a success.
"Revenues for the third quarter were in line with consensus expectations, and I am pleased to report that, since the end of the third quarter, there has been a material uplift in performance across all of the Group's activities," explained CEO Richard Segal. "Moving PartyPoker.com to a stand-alone platform, with increased customer functionality, has contributed to an encouraging increase in poker revenue. Further, the initial response to cross-selling our casino games to PartyPoker.com customers has been much stronger that anticipated."
The company stated in today's trading update: "Since the end of September there has been a marked improvement in poker and casino. Launching the new platform and introducing new features for PartyPoker.com has had a significant and positive impact and, since the launch, daily gross poker revenue (excluding skins) has increase by 10 percent versus the average for the third quarter. Moreover, the initial response from customers to playing casino games using their PartyPoker.com account has been very positive. The group remains comfortable with consensus forecasts for revenue and EBITDA before share option and IPO costs for the current financial year."
Andy Brough of Schroder Investment Management in London told Bloomberg News, "The whole of the sector will sigh complete relief today." He added, however, that "there's going to be a lot more competition coming into this market."
PartyGaming expects to deal its 3 billionth hand of poker before the end of the year.
About the Author
IGN acquired Bradley Vallerius from GNC in '03 for a Sony Walkman, a bag of "River City Group" lip balm and a player to be named later. It's worked out quite well so far. "V" can be reached at bradley@igamingnews.com.
To find out more about this topic and about Igamingnews please click here: Igaming News