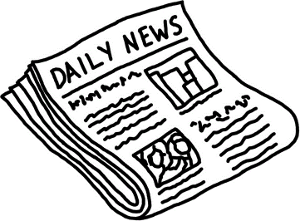 Antonio Lerario becomes the fourth Italian at the final live Italian qualifier.
Montreal (PRWEB) June 9, 2006 — Antonio Lerario bested more than 120 competitors in Milan, Italy at the final Italian qualifier for the Everest Poker European Championship.
Lerario, from Brescia, is the fourth Italian player to qualify to represent Italy in the Everest Poker European Championship. Claudio Vincenzi came in second with Petazzi Gigi from Lazzate coming in third place.
"The participation at the last event, stated Stefano Sconamila, Event Manager for the Italian Qualifiers, "was unbelievable. Players from cities spread all over Italy – Imperia, Brescia, Cagliari, Bologna – gathered in Milan for another exciting poker tournament."
Over 300 people participated in the 4 live qualifiers for Italy during May. Italian players still have a chance to qualify through online satellites at EverestPoker.com. Online satellites for Italians only will take place on July 4 and July 30. There are also a number of Europe-wide online satellites. For a schedule, login to the software and visit the multi-table tournament area for a schedule.
The Everest Poker European Championship (EPEC) is open to all Europeans. The event consists of a series of free poker tournaments in 7 countries including France, Germany, Italy, Spain, Holland, Denmark, and Sweden from March to June 2006. Players from all over Europe can also qualify at free, online satellites at www.everestpoker.com from May to August 2006.
Ultimately, 100 players from throughout Europe will qualify to represent their country in a European Championship finale which will take place at the world famous Casino de Barcelona in Spain on September 9, 2006. The prize pool for this free roll is €50,000 offered by Everest Poker.
About Everest Poker
EverestPoker.com is the first site dedicated to the international poker playing community. Recognizing the many non-English speaking poker enthusiasts around the world, Everest Poker has built the only poker software fully localized in 11 different languages. In addition, EverestPoker.com offers poker players customer support in 15 languages, and is involved with local poker initiatives through partnerships and participation in national, European and worldwide tournaments. Everest Poker is owned by Ultra Internet Media. Incorporated in 1997, UIM is one of the pioneers of multi-lingual online casino gaming, localizing its casino and poker products into 15 languages. UIM entertains users every day from over 200 countries around the world.