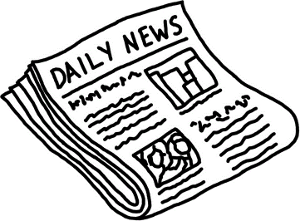 The Asian Poker Tour is requesting that Michael Phelps (the human dolphin or is he really a fish) in an open letter below to come and play in the Macau Festival, that will run August 12th-23rd at the Galaxy StarWorld Hotel and Casino in Macau.
Dear Michael,
They say a week is a long time in politics and I'm sure you'll agree that a year is a long time when you are a world beating Olympics legend. It looks now looks like that you are back to your best and congratulations on the new world record. Last year, we noticed that you had told your local paper that you were a poker buff and since then you have played in small tournaments at Caesars Palace in Vegas and been around and about on the circuit. In fact, lots of poker players claim you're their friend but whether that is them using their famous bluffing skills is a different matter!
Last year you were in Beijing for the Olympics and we encouraged you to head down to the Asian Poker Tour Macau event at the Starworld. We heard positive noises but there was no sign of the human dolphin when they called 'shuffle up and deal.' We would like to extend this invite once again to you to come, all expenses paid, and take part in this showpiece poker event. The Main Event is in Macau between the 20 – 23rd August but the 12 day festival of poker starts on August 12th so let us know!
Forget the controversy about suit changes in your sport, concentrate on these suits: spades, clubs, diamonds and hearts! Forget your rivalry with Milorand Cavic, how about a heads-up game with the legendary Johnny Chan or modern day poker icon JC Tran? We know you couldn't make the meeting with the Pope but how about a meeting of poker minds in Macau ?
Some media reports even suggest that you may have got in with the wrong crowd in the last 12 months – we promise to keep you out of trouble. We'll give you access to pools of sharks, fish and those that you swim in! If you don't want to bring your goggles, fair enough, bring a pair of sunglasses and your poker face! While you are at it, you could ask a certain poker playing President by the name of Barack Hussein Obama II if he fancies joining you!
The question remains is the newly rejuvenated human dolphin really a fish? We hope to find out!
Best Wishes
The Asian Poker Tour
It will be interesting to see if Phelps will answer their letter and or join them and play some poker.