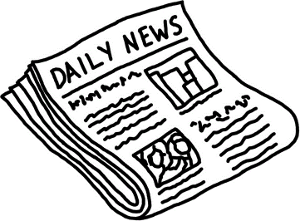 August 09, 2006 10:22 AM US Eastern Timezone
Poker is Thought to Still Offer the Most Online Growth over the Next Three Years, Compared with Online Gambling and Online Games
DUBLIN, Ireland–(BUSINESS WIRE)–Aug. 9, 2006–Research and Markets (researchandmarkets.com) has announced the addition of "The Global Business of Poker Report" to their offering.
Are you wondering how recent measures aimed at cracking down on online gambling and gaming in the US will affect your business or the sports and gaming/gambling industry in general?
If the answer is yes, then you will find all the answers you need in "The Global Business of Poker".
The Global Business of Poker, written by Rachael Church, provides an invaluable market overview of the fast-moving multibillion dollar poker industry.
The growth in the poker industry has been fuelled by many factors including increased television exposure, celebrity participation, high net-worth prizes and ease of online access through broadband penetration.
"The Global Business of Poker" examines the main issue surrounding the poker industry including market overviews; areas of opportunity; factors affecting growth in the industry such as broadband penetration, legislation and other online games; marketing strategies of poker companies; demographics of players; prize funds compared with other games and sports; as well as television exposure.
It provides case studies of the major poker companies in the world and analyses them to determine their business models and revenue streams as well as who the winners and losers will be.
This invaluable report also includes the results of a major industry survey asking sports professionals their opinions on the poker industry and where it is headed.
The report is aimed at professionals within the sports industry such as technology companies, bookmakers, games producers, broadcasters, telecoms companies, lawyers, consultants and investors, as well as at sports properties that might be considering sponsorship from a poker company.
Key findings from this report:
Online Poker playing respondents tend to play weekly.
Offline Poker playing respondents tend to play very occasionally.
The largest amount of respondents play Poker for fun and to relax/socialise.
They occasionally watch Poker on television and feel there is the right of amount of Poker programming in their countries.
PartyPoker comes out on top as the most recognised Poker brand, followed by 888.com and the World Series of Poker.
Ben Affleck is the celebrity who the respondents most associate with Poker.
Poker is thought to still offer the most online growth over the next three years, compared with online gambling and online games.
The respondents feel that legislation offers the biggest threat to the Poker industry.
Nearly half the respondents are sitting on the fence as far as their outlook for the industry is concerned, with 48% staying neutral. Of the rest, the majority are however bullish.
About the Author:
Rachael Church is the Editor of e-newsletter Sport and Technology and the author of several widely-acclaimed reports including Sport on the Internet (June 2000), the Global Business of Sports Television (March 2003) both published by Screen Digest and Bidding and Hosting: The Guide to Successful Sporting Events (Sportcal, October 2003). She was the guest contributor to Mediametrie's One Sport Year on the Television in the World 2003 (May 2004) and co-author of Mobile Technologies: The Opportunities for Sport (SportBusiness, April 2005).
Rachael is the former Director of Consulting for the SportBusiness Group in London and previous Editor of both the European Sponsorship Newsletter and PACT Magazine for the Producers' Alliance for Cinema and Television.
She is the former Editor of several financial newsletters including Emerging Markets Focus, Cash Management Focus, Financial Times World Accounting Report and Financial Times Fraud Report. She was also Head of Reports at Financial Times Media & Telecoms for two years with direct responsibility for a list of over 200 management reports covering all aspects of sponsorship, broadcasting, film, new media and telecoms. Rachael has contributed to trade press including SportBusiness International, Television Business International, Advanced Television Markets, Cable & Satellite Europe, Screen Digest, Marketing and Football Insight.
Methodology:
The author has written and provided analysis for this report through a variety of sources including both primary and secondary.
These included use of internal and external database facilities, public information sources such as websites, company annual reports, personal industry knowledge and interviews with industry contacts.
For forecasts, where values of revenue streams were not available in the public domain, an estimation of the relevant revenue was provided and forecasted ahead to 2011 (or in some cases 2008) using established ArkSports methodologies.
An assumption has been made that the numbers of online Poker players will grow as the penetration of broadband grows, although this could be adversely affected by a number of factors including gaming and telecoms legislation.
All dollars throughout this report are US unless otherwise stated.
Companies Mentioned Include:
Betonsports
Betsson
Bicycle Casino
Binion
Black Velvet Canadian Whiskey
Blonde
Blue Square
Bluff
Bodog
Borgata
Boss Media
Boyd Gaming
Bravo
British Darts Organisation
British Poker Open
British Telecom
Broadwing
Brown-Forman
Bulldog Communications
Bwin
Cablevision
Caesars Palace
Canadian Club Whiskey
Canadian Poker Tour
Canal Plus
Cantor Gaming
Capital Group
CapitaLand
Card Player Media
Cardoza Publishing
CardPlayer Magazine
Cardroom.net
Casino Games
Casino Partouche
CelebPoker.com
Century Casinos
For more information visit Researchmarkets