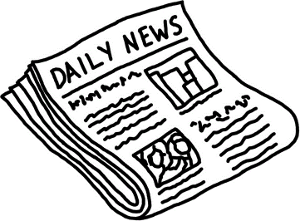 Mastercard has stepped into the online poker market with their new gold MyPokerCard. It is a prepaid Mastercard that does not require you to register your bank account or credit card details online. Some of the other great features are it guarantees your purchase 100% and since you do not register any account information it gives you complete privacy on your online purchases. One down fall however it is is not available to players in the United States….yet.
Though currently marketed as MyPokerCard it is more than that and can be used for any online transaction. Since its structure is prepaid, everyone can get one and UK users can reload £500 per day and use the card on any online site that accepts Mastercard. According to MyPokerCard:
Over 500,000 cards have been issued to date and been proven to be the safest and most convenient way of making purchases online without risking your credit card details online.
This UK based company also offers several options to reload your card. The fastest way to get money on the card is by using your debit card. If that is not an option you can also pay by cash. If you opt for this MyPokerCard will send you a letter and you can then take it to a UK Post Office and pay there. Whichever option you choose, the card will be in your hands within 3-5 days after it is loaded.
There are several other benefits of having this Gold Mastercard. The first is you can set your own limits to how much you can gamble. Unlike an open ended credit line or high balance credit card, with this card you can only gamble what you put on it. Therefore there is no risk of payments going up as interest rates change or damaging your credit history.
You will also get fraud protection with this card. You can track your spending with the card online or even get text messages about your account. According to MyPokerCard, if by chance anyone gets a hold of your card and makes unauthorized purchases, they will replace your card and the money on it as long as their requirements are met.
Not only can you reload your card at over 12,000 locations across the UK but you can also get your winnings transferred directly back to the card. This allows you to spend those winnings however you wish anywhere that accepts Mastercard.
According to a Pokers News Daily article,
A MyPokerCard spokesman stated that the card could become available soon for worldwide use. "Currently, the MyPokerCard is available for residents of the U.K., but we are looking to expand to the worldwide market."
If this card makes it to the U.S. it could be a very useful tool for players to fund and play without divulging personal financial information.