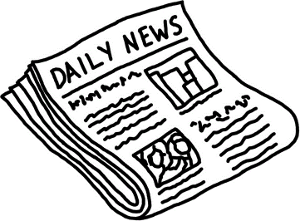 This is just another way for the States to try and get their way to try and stop us from enjoying the internet.
FRANKFORT, Ky. — Gov. Steve Beshear announced yesterday that he is trying to shut down illegal Internet gambling in Kentucky, though some industry experts say his chances of success aren't good.
Beshear said at a news conference that illegal and unregulated gambling Web sites — many of which operate from other countries — are "leeches on our communities" and unfairly undermine Kentucky's horse-racing industry.
In what he called a potentially groundbreaking case, Beshear said he filed a civil suit last week in Franklin Circuit Court against 141 Internet domain names, such as pokerstars.com and fulltiltpoker.com.
The governor said Kentucky law allows the state to seize devices used in illegal gambling — in this case, the domain names.
According to Beshear, the suit asks the court to force the sites to block access by Kentucky users or relinquish control of their domain names.
After the suit was filed, the administration received an order from Franklin Circuit Judge Thomas Wingate requiring the immediate transfer of the domain names to the state. After the state's suit was filed, Wingate sealed it for undisclosed reasons, said Beshear spokesman Jay Blanton.
Wingate scheduled a hearing for Thursday on whether the domain names must be forfeited to the state.
By seizing those Internet names, the Beshear administration said, the state can require the casino operators to block their sites from being accessed in Kentucky.
But David Stewart, a Washington, D.C., attorney who is an expert in gambling law, doubted that Beshear's strategy will work.
"This is — forgive me for being blunt — a stunt," Stewart said.
Other states, such as New York, have tried to prosecute operators of illegal gambling sites to little avail, he said.
But because most of the Internet gambling operations are based in foreign countries, it is difficult to eliminate them, Stewart said.
Some of the sites are:

AbsolutPoker.com
BodogLife.com
CakePoker.com
DoylesRoom.com
FullTiltPoker.com
MicroGaming.com
PlayersOnly.com
PokerStars.com
PokerTime.com
UltimateBet.com
Wsex.com
Read whole story:
This is just another way for the States to try and get their way to try and stop us from enjoying the internet.
For the PPA's responce to this:
http://pokerplayersalliance.org/press-releases/2008/09/23/press-release-ppa-statement-on-kentucky-seizure-of-poker-websites-092308/
Stand up for your rights to do what you want to do in your own homes!