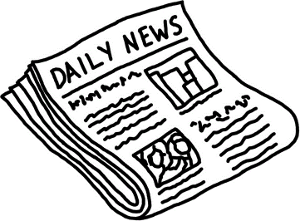 Frank Fahrenkopf is an very interesting man with experience in both the political and the business worlds. After serving as the Chairman of the republican National Committee during the Reagan Administration, he accepted the job as Chief Executive of American Gaming Association in 1995. American Gaming Association was a newly formed group and he agreed to accept the job for one year in order to help the organization get off the ground. 15 years later, he is still there, serving as CEO and President of what is now a major lobbying organization for the commercial casino industry.
He recently discussed his thoughts on the AGA's position on internet gaming, the UIGEA and many major issues facing the gaming industry with Stephen A. Murphy of Card Player.
SM: What is the AGA's current position on online gaming?
FF: We are open to the concept of legalized internet gambling, so long as there is a regulatory regime that is put in place that protects the consumer and protects the integrity of the game. We're at this point in time open to the question of whether it's a federal or state regulatory regime, although I must tell you I think a majority of the board would favor the states. But until we have something that we're really going to look at, we can't get to that question.
Now Harrah's, as you know, has been working very hard along with others in pushing the Barney Frank bill. The Menendez bill has been sitting there. We don't know where it's going. Barney at the last hearing had indicated in response to the request by the ranking Republican [Spencer] Bachus that there would be another hearing where Justice Department would come and testify. The word is, and it's rumored, because Barney has not said it and his staff is not saying anything, if anything they are going to mark the bill up.
They'll mark the bill up and try to get it out of committee and onto the floor — or attach it to something that is a guaranteed pass, very much how like UIGEA passed, where they put it on a port security bill. So that's where it is. At this point in time in the Senate, we don't see any movement on the Menendez bill, but we understand that there is a lot of effort being made now, saying, "Maybe we ought to just go with a poker carve out. It's too much to think that we're going to get everything, so why don't we focus on the Menendez bill?"
SM: A lot of poker players are fearful that if regulation is done at the state level, it'll affect who online poker players will be able to play with, creating a much more restrictive pool of players and therefore smaller prize pools. Do you think online poker could be regulated at the state level, but still be open for players to compete against others outside of their states?
FF: I think so. If I were doing this — and I'm not — but one of the ways it could work would be if there were a federal oversight with minimal standards, which would be delegated to the states. Therefore, to be a state regulatory agency, you're going to have to have a lot of experience. The net result would probably be that Nevada and New Jersey are the places where regulatory control would take place, but it would be done in a way where each state didn't have to deal with it.
Let's say a state like Alabama said they wanted internet poker. Well, they don't have a regime that could regulate it. They don't have the law enforcement, they don't have the experience. I think it would be natural that the regulatory controls and licensing would be done by experienced jurisdictions, like Nevada and New Jersey.
The question is going to be — and this is an unanswered question — but one that we are concerned with: what about those offshore companies that have been taking sports betting and other bets that is in violation in what is perceived to be U.S. law? Could they come in? I think there's going to be some real questions as to what the legislatures provide in terms of that.
SM: I would assume that the AGA would not want those companies in the market, correct?
FF: The board has not made that decision, but that's my assumption. If they're blatantly violating the law, why would you invite them in? It's not like people don't know. There have been a number of executives who've been arrested and fined. But there are still people in spite of that who are continuing to take wagers, knowing that it's the official position of the United States government that it is illegal.
SM: What are some of the major sticking points on the Frank bill that's preventing the AGA from taking a stance of it?
FF: The No. 1 issue is the federal regulatory control, the federal system. At this point in time, that's the major sticking point. Now that's not to say that if Barney Frank's bill starts to move and it appears like it's got a shot to be legalized with the federal regime, the board might not say, well, we think it's important that internet gambling is the next step, and we might approve it. But I'm just trying to guess, knowing the folks on my board, clearly the federal and regulatory taxation is part of the reason we're neutral.