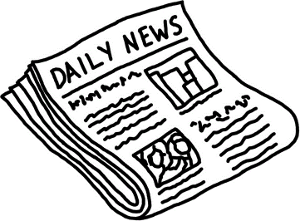 Peter Sessions, a US Republican Congressman recently introduced a new Bill, the HR 6663. This Bill was introduced to clarify points laid out in the UIGEA, implemented, in my opinion rashly, and without any clear guidelines, back in September 2006.
HR 6663 – Unlawful Internet Gambling Enforcement Clarification and Implementation Act of 2008
Let's get one thing clear, we are poker players. We play online poker for the enjoyment of playing poker, in the comfort of our own homes. We are not lawyers; we do not want to be lawyers. I'm sure lawyers are very nice people. I can feel a few lawyer jokes springing into my head. The point is 99.9 % of us have clearly defined aims. Deposit and play, withdraw and enjoy our winnings. Is that too much to ask?
The HR 6663 Bill was introduced by Peter Sessions, a Texan Republican, to unravel the legal mumbo jumbo set out in the original UIGEA Bill. HR stands for House Resolution. All I, and most poker players online want to know is, "Is this good for online poker? Will we finally put to rest the most confusing law in online poker's short history?" I can only re-emphasize, we are poker players, first and foremost. We are only playing a game we love. We are not axe murderers. We are not even stealing our neighbor's internet connection.
For a deeper understanding of this bill, I have been scouring internet forums looking for a more balanced view of this new modification to the UIGEA. This change seems to specifically target sports betting. As for its outreaching effects to online poker, the implications seem less clear cut, at this moment in time.
The largest lobbying group, the Poker Players Alliance (PPA), are a little skeptical about the new changes. The PPA was set up to protect the game from misguided laws and government interference. The groups aim is to establish favorable laws, at the same time, provide a safe, secure and regulated environment to play poker.
PPA's front man, Alfonse D'Amato responded by stating:
"Congressman Pete Sessions has been and continues to be a good friend to poker players who want the freedom to play America's greatest card game. His dedication to the conservative principles of individual freedom and personal responsibility are unparalleled in the U.S. Congress."
"We are, however, puzzled by the introduction of H.R. 6663 and by the purpose of this legislation. While we agree with several findings in the bill that correctly identify the illegality of sports wagering, the PPA remains concerned with the implication H.R. 6663 asserts in that the Unlawful Internet Gambling Enforcement Act (UIGEA) has made Internet poker an unlawful activity that needs special protection from prosecution."
In layman's terms, the PPA has always regarded online poker as legal. Mr. D'Amato is concerned that the new modification will sink online poker deeper into murkier water.
As the House is on a recess until September, the poker community is left to argue the finer points of the Bill. We are left in limbo. All we ask is for the US government to see sense. The US government has continued to mess around with new laws; they have continued to disrupt the game which was doing fine without them. They seem to have jumped in head first, meddling with a game; probably half of them have never played before.
Yes, the online game needs regulation. We don't want the game to regress back to the days of the 'Wild West'. The US government is probably realizing the error of their ways, now they are using the legal mumbo jumbo to climb out of the hole they made for themselves, and for the poker community as a whole.
Maybe the US government should be working with the online poker community, instead of pitting their wits against them. Maybe they should have followed the UK's lead. Maybe they should have worked more closely with the PPA, instead of regarding them as a threat to their bright ideas.
Time will tell. September will be an interesting month; we should have a clearer understanding of the implications surrounding this new bill. We, the poker community want to keep the undesirables from tarnishing the game. As it stands now, the US government have done nothing more than attempt to block all logical attempts to clean up our game.
Not all US law is as vague as those currently being developed, and implemented by the US government think tanks. In Texas, it is illegal to sell your eyeballs. In Kentucky it is illegal to dye a duck blue and sell it on, unless you offer at least six more quality blue dyed ducks for sale at the same time.
Gambling in Vegas is embraced. You can purchase lottery tickets. Buy scratch cards and scratch away till your hearts content. The hypocrisy of it all would be funny if it wasn't so damaging to the online poker community and the gaming industry as a whole. I won't even touch on the International views on the US governments approach, and their brazen interference with worldwide gaming and trade laws.