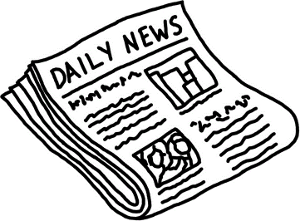 Wednesday May 24, 1:05 pm ET
AUSTIN, Texas, May 24 /PRNewswire-FirstCall/ — HollywoodPoker.com, where the stars come to play, raised $30,000 for the 4th Annual Dennis Quaid Charity Weekend with 100% of the money benefiting four Austin, TX children charities. The Austin, TX event was held May 4-7, 2006. New to this year's event was the HollywoodPoker.com Texas Hold 'em Celebrity Challenge, helping the organization raise over $300,000 during the entire weekend. Quaid, who has called upon his friends at Hollywood Poker in the past to help raise money for the victims of Katrina, knew they would come through for him at this worthy event.
An elated Quaid said, "The Hollywood Poker event was a blast, we had so many people turn out, it was amazing. Next year we'll make it even bigger!"
More than 900 people attended the poker event where Brett Cullen ("The West Wing") was the highest placing celebrity in the tournament. Other celebrity participants for the weekend include Dennis Quaid, Greg Kinnear (Little Miss Sunshine), Topher Grace (In Good Company), Mick Fleetwood (Fleetwood Mac), Zac Efron ("Summerland"), Richard Schiff ("The West Wing"), Robert Loggia (Wild Seven), Rex Linn ("CSI: Miami"), Gordon Clapp ("NYPD Blue"), Gregory Itzin ("24″), Don Felder (The Eagles), Kyle Massey ("That's So Raven"), Otis Thorpe (NBA Player) and many others. Quaid was the big winner for the golf tournament.
About Dennis Quaid Weekend
The Dennis Quaid Charity Weekend presented by H-E-B was founded in 2003. This year's edition took place May 4-7, 2006, with over thirty Hollywood stars participating. All expenses of the Quaid Weekend are fully underwritten by sponsors, which allows 100% of the gross proceeds generated from the sale of event tickets and participant slots to directly benefit the following non- profit organizations: Any Baby Can, Austin Children's Shelter, Dell Children's Medical Center of Central Texas; and the International Hospital for Children. While on location, nearly 20 years ago, filming the Big Easy in New Orleans, Dennis Quaid fell ill and was sent to the doctor who founded the International Hospital for Children, where he learned about the organization's role in servicing the need for children's medical care and assistance in third world countries; he has supported them ever since. The Dennis Quaid Charity Weekend was formed for the purpose of supporting both International and Austin, TX local children and is held every year in Austin, TX. The weekend raised approximately $340,000. Over $700,000 has been raised since 2003.
About HollywoodPoker.com
HollywoodPoker.com is where the "Stars come to Play!" Our mission is to provide players with world-class, secure online poker entertainment with access to exclusive celebrity games. Hollywood Poker delivers the most technologically advanced online poker games, regular tournaments with huge prize pools, the industry's most professional and responsive player support team and vibrant and exciting game rooms and community message boards. At Hollywood Poker every player gets the star treatment. A membership to this exclusive club includes access to host your own online tournaments, three weekly celebrity events, and several chances to win a free spot in the World Series of Poker.