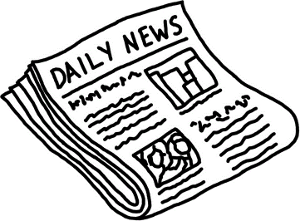 Montreal, Quebec (PRWEB) May 8, 2006 — In April, three more players won live satellite tournaments in Germany to qualify for the Everest Poker European Championship.
A one-of-a-kind pan-European championship, the Everest Poker European Championship ("EPEC") consists of live satellites throughout Europe and online satellites at EverestPoker.com. It all leads up to 100 players competing in the grand finale, a 50,000€ freeroll at the Casino de Barcelona on September 9, 2006.
On April 2, 140 players attended the satellite in Nuremberg, with Martin Pongratz emerging as the winner. Local TV station Bayerischen Rundfunk TV provided coverage, plus local newspaper Nürnberger Nachrichten.
The Ulm satellite on April 7 hosted 130 players, and was also covered by local press including the Südwestpresse Ulm and Sonntag Aktuell newspapers, and radio station Donau. Ralf Winkler of Stuttgart captured the seat to the EPEC finale.
160 players showed up for the April 23 satellite in Dortmund, which was won by Ralph Klement. Local newspapers Bild Zeitung Dortmund and WAZ covered the event, as well as radio station Radio 91,2.
Photographs and tournament results, as well as information on upcoming EPEC satellites, can be found on the GPPA website at www.gppa.de and the Everest Poker Blog at www.everestpokerblog.com
"Word is spreading about Everest Poker and the Everest Poker European Championship," said Karin Schmidt, one of Everest Poker's German Marketing Managers, "and that's what we like to see. The whole purpose of the Everest Poker European Championship is to introduce poker to the German public at a grassroots level. We very much enjoy meeting and talking with our players. This tournament truly caters to amateurs and gives anyone a chance to win, not just professionals and celebrities."
The German leg of the tour is being hosted by the German Poker Players Association. Other live satellite tournaments will be held in France, Italy, Spain, Sweden, the Netherlands and Denmark. All qualifiers will have a reserved seat at the final event and will also receive 400€ for travel expenses.
Upcoming satellites in Germany include:
May 7, Leipzig
May 14, Regensburg
May 21, Frankfurt
May 28, Potsdam
For more information on the Everest Poker European Championship and its qualification satellites in Germany, please contact Karin Schmidt at kschmidt @ affiliatedweb.com.
About Everest Poker
EverestPoker.com is the first site dedicated to the international poker playing community. Recognizing the many non-English speaking poker enthusiasts around the world, Everest Poker has built the only poker software fully localized in 11 different languages. In addition, EverestPoker.com offers poker players customer support in 15 languages, and is involved with local poker initiatives through partnerships and participation in national, European and worldwide tournaments. Everest Poker is owned by Ultra Internet Media ("UIM"). Incorporated in 1997, UIM is one of the pioneers of multi-lingual online casino gaming, localizing its casino and poker products into 15 languages. UIM entertains users every day from over 200 countries around the world.
For more information, please visit EverestPoker.com