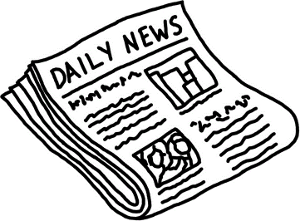 I guess with some things it is better late than never. Finally Doyle Brunson gets the credit he deserves!
Las Vegas, Nevada – October 14, 2009 – Doyle Brunson has been recognized as poker's biggest legend and one of the best professionals to ever play the game. But it's today's acknowledgment from his alma mater that has Brunson feeling like a gold medal champion. After more than half a century of waiting patiently, Doyle Brunson has been recognized by Hardin Simmons University for his impressive list of athletic achievements on both the track and the basketball court.
Brunson's achievements include a third place finish in the Border Conference meet during his freshmen year and a number of other impressive track and field finishes. He was also instrumental in helping HSU to win the basketball Conference championship for a spot in the NCAA Division I playoffs. Brunson scored 412 points and was the only HSU athlete in any sport to be named the MVP of the Division I Border Conference.
Doyle has long been recognized by his peers as one of the university's best athletes but his involvement in poker prohibited him from being inducted into the Hall of Fame due to the university's deep religious roots and strong stance against gambling.
However, with poker chips and playing cards becoming as ubiquitous as textbooks and laptops on college campuses across the country, poker has achieved the type of mainstream popularity that no higher learning institution can ignore.
In fact, the acceptance of Texas Hold'em as a social game of skill can be attributed to Doyle. Brunson, a legend who is widely considered the Babe Ruth of poker, is credited with bringing the game from the smoky basements of yesteryear to HD television sets in living rooms across the globe today.
Doyle Brunson will be officially inducted into the Hardin Simmons University Athletics Hall of Fame on October 16. For more information on Doyle Brunson, visit DoylesRoom.com.
We salute you Mr. Brunson!!!!