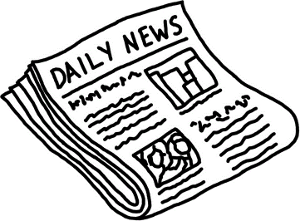 (PRWEB) June 8, 2006 — Like many of the major poker tournaments taking place in casinos and on television this summer Online poker room CelebPoker.com has announced they will be hosting a $100k Poker Tournament online each month starting July 1st. The prize pool is guaranteed to be a minimum of one hundred thousand dollars no matter how many players are participating. This allows people interested in the tournament to justify the value of their buy-in before ever spending a cent.
This tournament is a great way for players to gain major tournament experience for a fraction of the cost and eliminates the travel and lodging expense associated with all land based events. As the 2006 World Series of Poker draws closer many online hopefuls are looking for alternate events to participate in, online, with a massive guaranteed prize pool like the CelebPoker.com Monthly $100k Guarantee.
Along with these monthly tournaments there will be a weekly $25,000 guaranteed game taking place starting in July. The games are more frequent and will allow players the option of being involved in a large cash game every week! The structure will be set much like the larger $100k monthly game but will give players the options of when is the best time for them to toss the chips for cash.
"These events were designed to give poker players the chance and experience of participating in major tournaments online every month and even every week if they choose" commented CelebPoker.com Marketing Director Greg Powell. "We are under the impression that the players should choose their style of game and we are there to provide them the most fun and secure place to participate."
For an affordable method of participation there are online 'satellite' events scheduled daily. The day of registration for the $100k Guarantee is set at $120+10 and is a great value at that buy-in. However there are satellite tournaments running twice a day at an incredible $13+1 registration. These are the least expensive events online enabling you to participate in a major poker tournament online. The weekly $25,000 games will feature quick draw satellites every day as well. With a buy-in of only $5+1 there is no reason for a player not to take advantage of the value and experience. The buy-in for players looking to place themselves directly into the $25k weekly is a modest $40+4
The already anticipated $100,000 Game is listed in the CelebPoker.com lobby and is available for early registration.